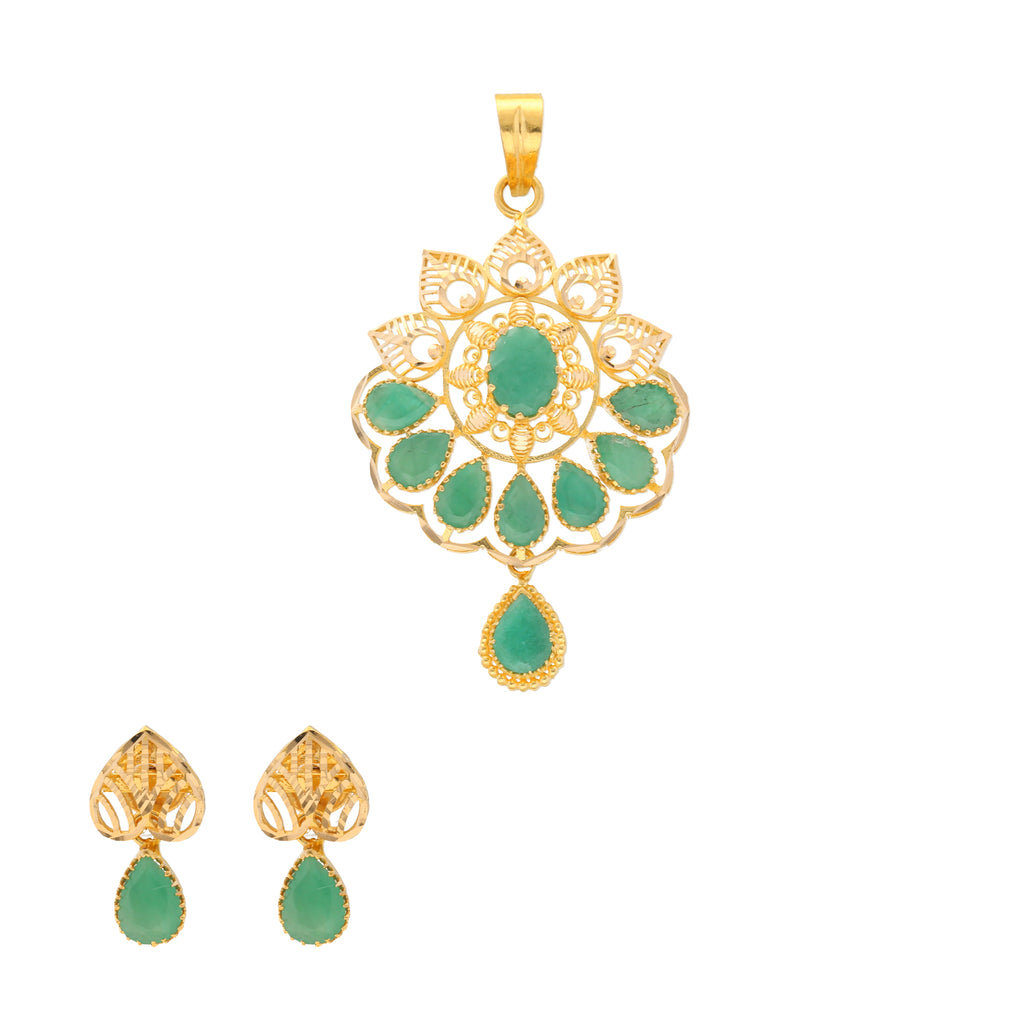 ---
Celebrate the opulence of Indian gold jewelry by Virani with this divine 22k gold pendant and earring set.

The elaborate craftsmanship is brought to life emerald embellishments that add a touch of brilliance. This Indian gold jewelry set serves as a cherished tribute to the rich cultural heritage of Indian jewelry making, making it an exceptional addition to your collection of Indian gold jewelry.

Adorn yourself with 22k gold elegance and class every time you wear this captivating Indian jewelry set.

Features
•  22k yellow gold
•  Emerald

Specifications:
• Minimum Earring Width - 1.5 millimeters
• Maximum Earring Width - 9.15 millimeters
• Earring Length - 0.75 inch

• Minimum Pendant Width - 2 millimeters
• Maximum Pendant Width - 30 millimeters
• Pendant Length - 2 inches

• This pendant and earring set has a total weight of 12.2 grams.
---
---
---
---
---
---