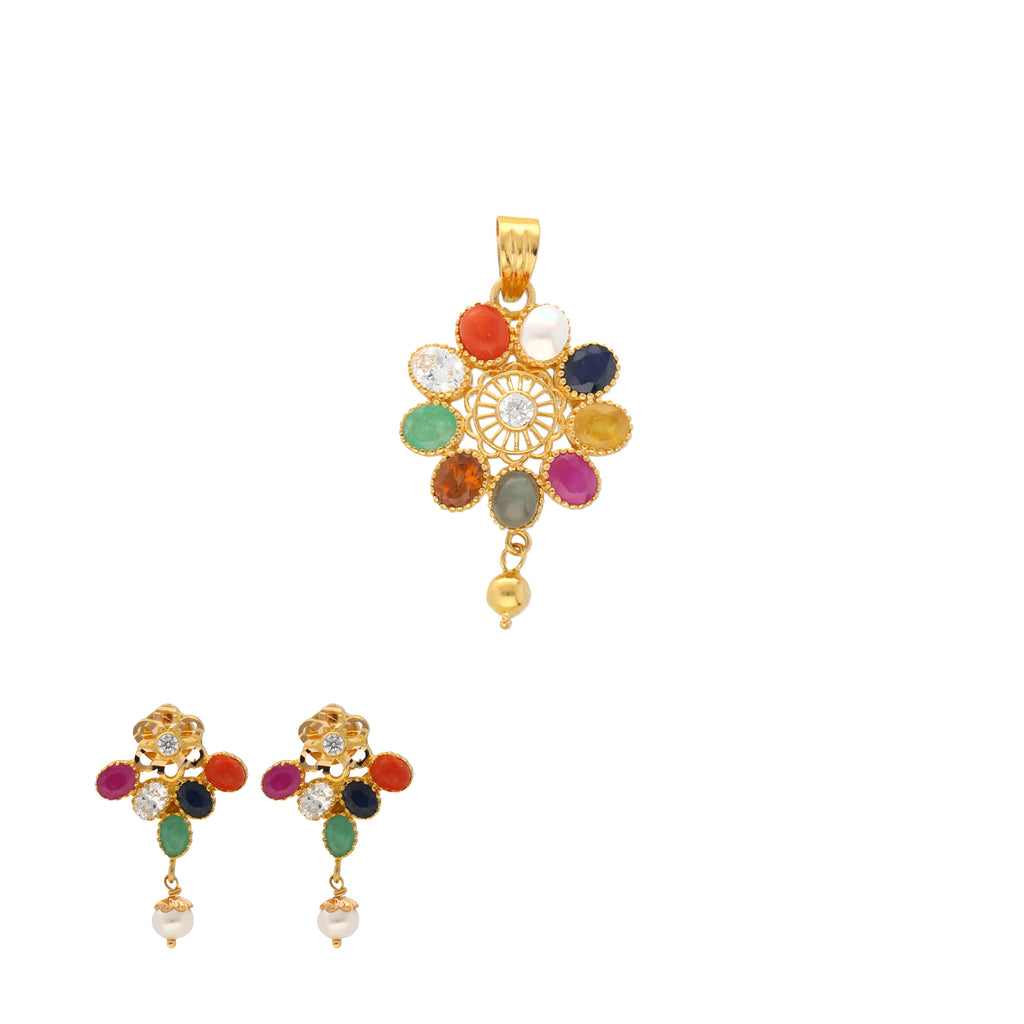 ---
Celebrate the splendor of Indian gold with this divine 22k gold pendant and earring set from Virani.

Each piece of Indian gold jewelry in this set is a masterpiece of craftsmanship, featuring detailed designs, precious gemstones and pearls. This gold jewelry set embraces the essence of traditional jewelry, making it a cherished addition to your collection of Indian gold pieces.

Whether you wear these gold earrings and pendant for religious occasions or as a symbol of your cultural heritage, this ensemble radiates grace and charm.

Features
•  22k yellow gold
•  Emeralds
•  Kundans
•  Ruby
•  Sapphire
•  Pearls

Specifications:
• Minimum Earring Width - 1.5 millimeters
• Maximum Earring Width - 15.5 millimeters
• Earring Length - 1 inch

• Minimum Pendant Width - 2 millimeters
• Maximum Pendant Width - 20.8 millimeters
• Pendant Length - 1.5 inches

• This pendant and earring set has a total weight of 10.6 grams.
---
---
---
---
---
---