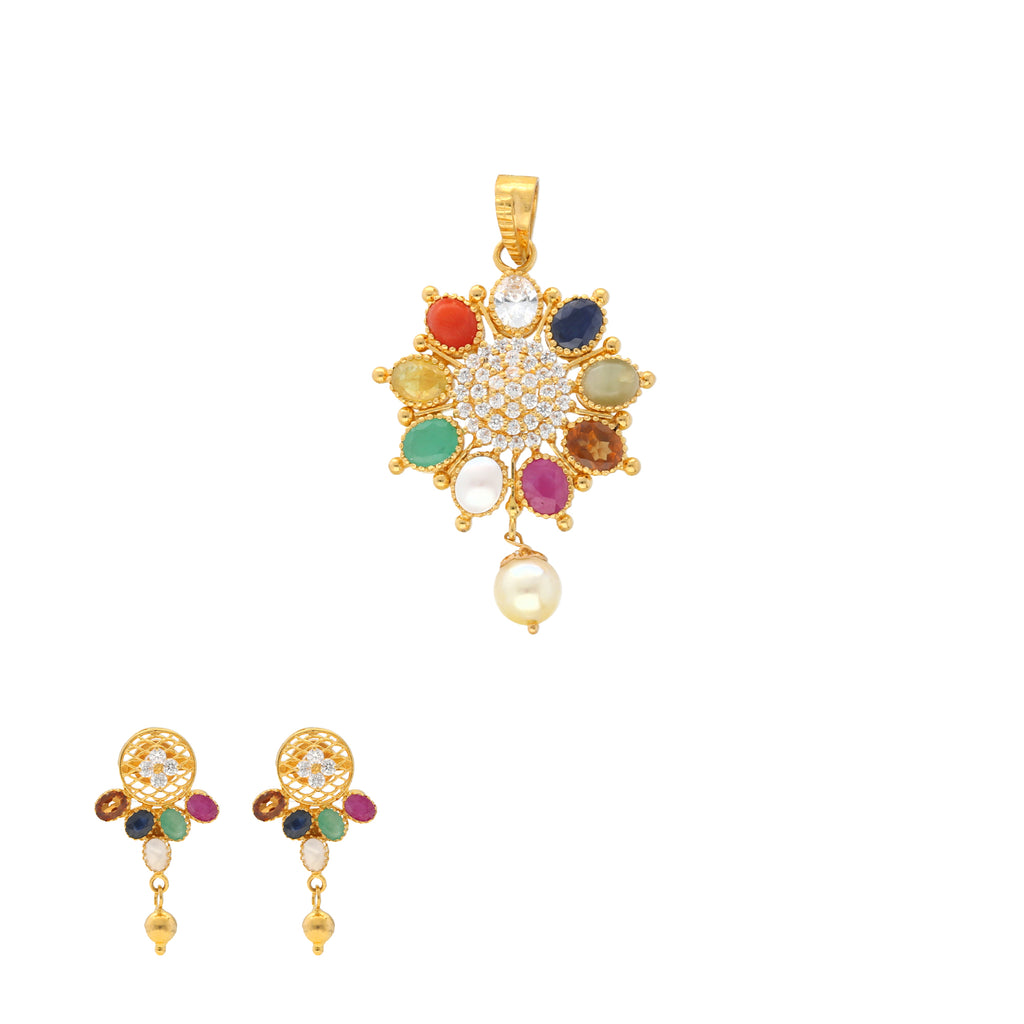 ---
Immerse yourself in the divine beauty of this enchanting 22k gold pendant and earring set.

Adorned with a rich assortment of gemstones, both the 22k gold earrings and pendant included in this set exude cultural reverence and elegance. This Indian gold jewelry set is a true celebration of artistry and culture, perfect for enhancing your grace during festive occasions or as a cherished gift for a loved one.

Embrace the rich heritage of Indian gold and wear this 22k gold pendant set with pride and poise.

Features
•  22k yellow gold
•  Cubic zirconia
•  Emerald
•  Kundans
•  Ruby
•  Sapphire

Specifications:
• Minimum Earring Width - 1.5 millimeters
• Maximum Earring Width - 15.3 millimeters
• Earring Length - 1 inch

• Minimum Pendant Width - 2 millimeters
• Maximum Pendant Width - 23 millimeters
• Pendant Length - 2 inches

• This pendant and earring set has a total weight of 12.6 grams.
---
---
---
---
---
---