Ring design can be exciting and overwhelming at the same time. The main question is, where do you start?
Contact our engagement ring specialists and let them guide you through the steps in designing your ring.
Start with a setting
We offer eight ring styles in platinum, white, yellow, and rose gold.

You can view each setting with a different stone shape: round, oval, princess, emerald, and marquise.
Select the diamond
After choosing the setting, discuss with our specialists to discover what diamond fits you best. We'll teach you about color, clarity, cut and carat, and most importantly––what kind of stone fits you perfectly. Virani Jewelers promises to find a certified diamond that matches all your criteria and satisfaction.
Choose a matching band
Along with customizing your engagement ring design, add the perfect complimentary wedding band.
Brides and their families have trusted us for over 30 years to help them look breathtaking and unforgettable on their wedding day as well as every moment leading up to it.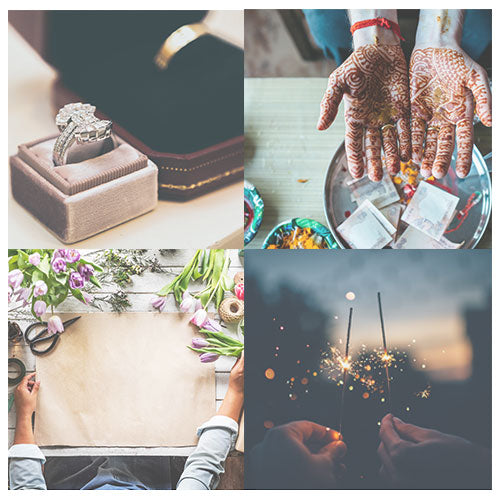 Private Viewing
Servicing clients with bridal sets for traditional and fusion weddings alike, we know that once you see what we have to offer in-store or in a special private viewing, you'll be able to worry less about the to-dos, and focus on your "I do"s.
We understand that having just the right touch of glamour and elegance on your wedding day will tie it all together. Let our expert Bridal Consultants take some of the pressure off so you can select just the right pieces for your personal style and budget.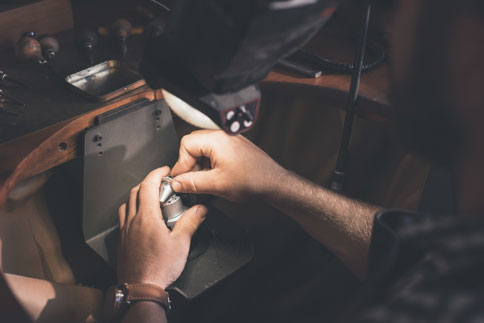 Jewelry Cleaning & Inspection
Virani Jewelers offers jewelry cleaning and inspection services with or without an appointment. We know that you will look absolutely stunning when your jewelry is clean and polished. Our expert staff will also ensure stones are secure within settings, and advise you if any repairs are recommended.
Even if you have not purchased the piece with Virani, we will treat it with the same care. We understand that your jewelry is extremely important to you and assure you that your jewelry will be for you to enjoy for many years to come.
Jewelry Repair
Virani Jewelers can repair your pieces in-house, including costume jewelry. Many of these repairs can be done in just 1 to 3 days while more complex repairs may take 3 to 7 days. Our knowledgeable jewelry experts bring over a century combined experience to help restore your most beloved heirlooms. Upon intake, we examine our customers pieces carefully, marking on the receipt any abnormalities and providing you with an insured value on the receipt in case of a loss. In over 30 years, we have never lost or damaged a client's piece of jewelry.
Repair services include but are not limited to:
Sizing,
Stone tightening,
Prong or channel repair,
Rhodium Plating,
Replace bails, rebuild gold sections or change clasps,
Adjust chain sizes,
Repair clasps, and,
Engraving.