Fine Jewelry Gifts for Dad To Impress On Father's Day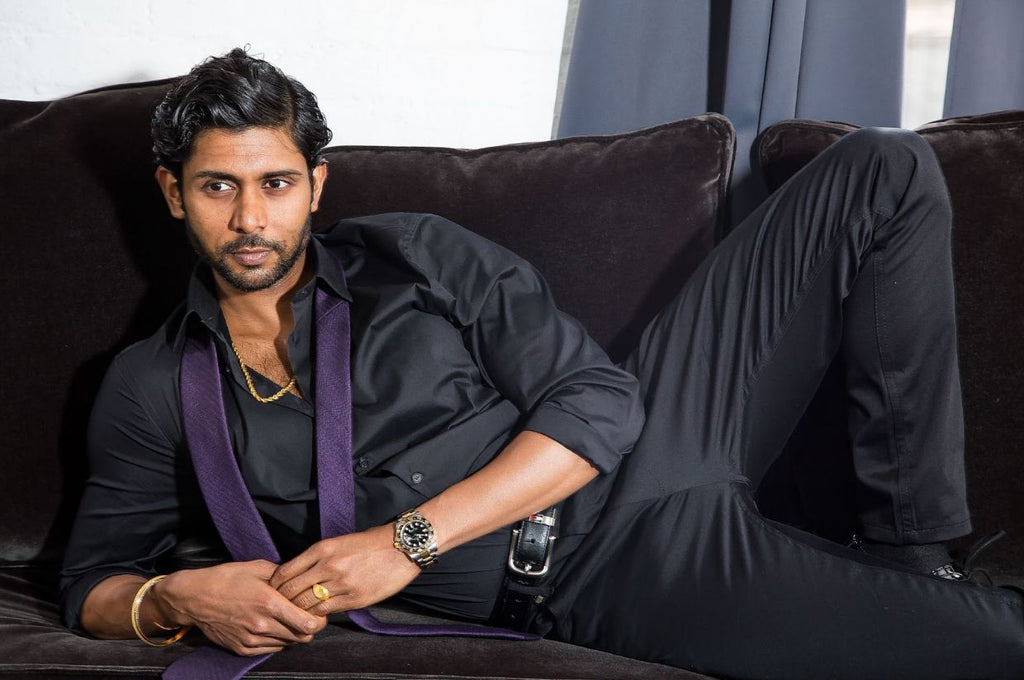 Our men's gold jewelry  collection is the perfect place to find gold Father's Day gifts for your dad to show him just how much he means to you. The rich look and feel of the pieces in our men's gold jewelry collection is something any guy would want to don daily. Most people think the perfect Father's Day gift has to be practical and sentimental. On Father's Day, the special man in your life just wants to feel appreciated and cherished for their hard work and dedication. 
Moms aren't the only parents deserving of luxury jewelry gifts that make them feel special. The role a father figure plays is just as important and impactful, so why not get a gift for dad that is a little more meaningful than the traditional father's day present? This means picking out gifts for dads with the same enthusiasm and thoughtfulness as you would a Mother's Day present. 
Not sure exactly what kind of jewelry would make an impressive gift? Here are three fine gold gift alternatives to common Father's Day presents that can make finding the perfect gold jewelry while online shopping easy!
Gift Idea: Silk Tie 
Alternative: 22K Gold Chain 
You'll want to look for gifts for dads that are unique to their personal style. Our gold chains come in varying lengths and designs to compliment a man's masculine features while elevating their look. Simple jewelry pieces like one of our 22K gold chains for men are the perfect gold gift for dads who love subtle luxury. They are a great alternative to a basic silk tie because they can be worn with nearly with anything! Whether he's wearing jeans and a t-shirt or business suits and more upscale men's attire, this gift for dad will remind him of you whenever he wears it.
Gift Idea: Gold Watch 
Alternative: Gold Bracelet
Any man who appreciates the debonair sophistication of a classic watch would fall in love with a bracelet from our men's gold jewelry collection. Simple gold jewelry designs with minimal details, like a standard Cuban link bracelet, is a good fit for a man who leans more towards a classic style and traditional looks. If you're looking for a gift for dad that is bold and powerful to match his aura, choose a more unique design with white, rose gold, or cubic zirconia accents. 
Gift Idea: Shaving Kit
Alternative: 22K Gold Ring 
While a new set of clippers may impress him on Father's Day, imagine his excitement when he's gifted a plush ring from our men's gold jewelry collection! Any man who takes the time to keep himself meticulously groomed will appreciate the luxe appeal of our 22k gold rings for men. Opt for simple gold jewelry designs in yellow, white, or rose gold with simple engravings if you're getting a gift for dad that you want him to wear often. Our elaborately designed 22k gold ring styles with gemstones, cubic zirconia, unique designs, and filigree details are a luxury accessory that should pair well with his personal style. Either way, he'll be able to wear this exquisite fine gold gift for a lifetime. 
By Taylor C. Heron 
Lead Copywriter for Virani Jewelers 
---