How to Shop for Virani Children's Jewelry This Spring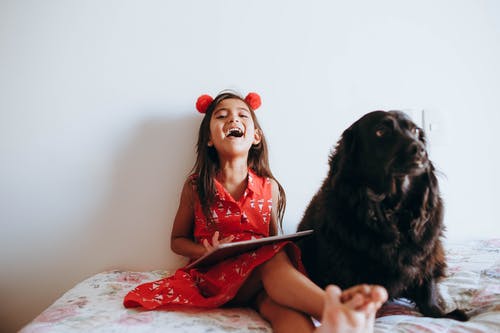 Whether you're looking for a birthday present, a ceremonial gift, or just an everyday token to show how much you care for a special child in your life, a piece jewelry from our Virani Jeweler's kid collection makes for an excellent gift, keepsakes, and of course; complements the cuteness of your little one this spring! 
Our Indian gold fine jewelry for kids is not only safe for their skin; we carry a wide range of styles in designs made to fit a kid's personality! If your child is a flower child in every possible sense of the word—someone who loves spending time outside, someone who is quiet, natural, and down to earth—look for jewelry that includes flowers or butterflies, like 22k gold pendants with adorable butterflies or flowers. Earth tones and muted colors will also help show the sweet, simple side of their personality.
For the child who loves the classic elegance in everyday life, look for simple, timeless pieces that will continue to look classy and understated at any age. Go for pearls, stud earrings, or a simple necklace that is calm and elevated in a style that your child would wear for the rest of their lives.
If your child is always looking for magic in the most mundane, everyday tasks, choose fine kid's jewelry pieces that play into that sense of excitement! Pieces like this fun 22K Yellow Gold Minnie Mouse Jewelry Set with cute and quirky design will become a treasured part of your child's jewelry box.
Consider your child's adorable skin tone when picking out the perfect piece of jewelry. The best way to discover what color jewelry will look best on a child is by performing a vein test. Simply find a spot like the wrist where veins can be clearly seen, and decide whether they have more of a blue or green undertone. If the veins on your child's wrist have a blue undertone, then they have a cool skin tone—if green, then they have a warm tone. 
Your aim is to find jewelry that best compliments your child's complexion and undertones. If your child has a cool skin tone, look for jewelry in silver, platinum, and rose or white gold. Jewel tones that work with cool skin include blue, purple, pink and red. 22K gold bangles with vibrant accents or white gold and diamond jewelery sets look most beautiful. 
Virani jewelry that use our classic yellow Indian gold is best suited for children with a warm skin tone. You can opt for jewel tones in turquoise, orange and yellow to bring out more of that golden glow in their undertones. Bronze, copper, and pewter pieces like 22K Yellow Gold Enamel Ring W/ Double Curve Details will also look stunning against their coloring.
In addition to reflecting their personality, make sure that the jewelry you pick also suits their overall tone and appearance. Everyone knows that different pieces will draw the eye towards different parts of your child's face and frame, so try and highlight what it is that makes your child so beautiful!
Written by Taylor C. Heron 
---