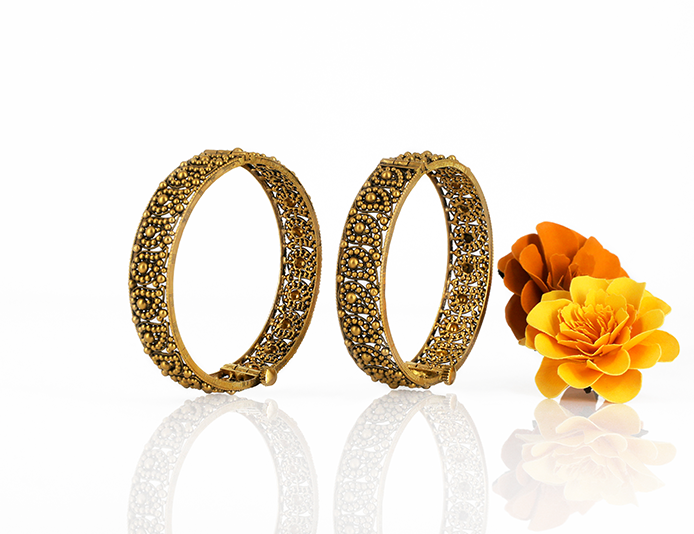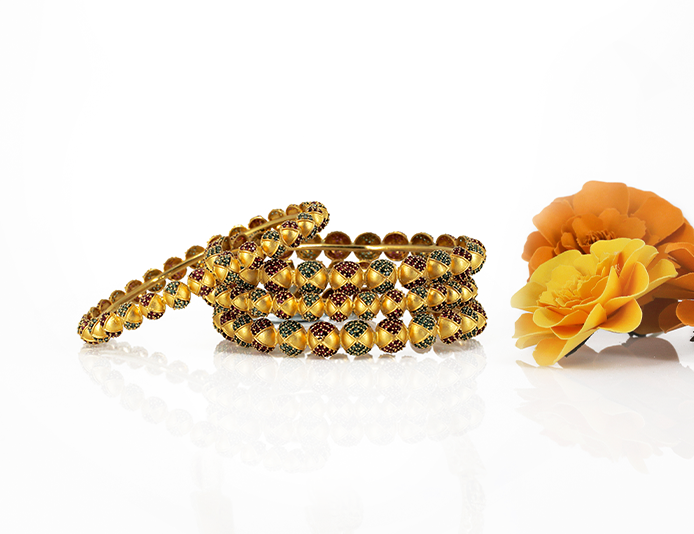 Bridal Bangles
Stacks of ornate bangles placed along your arms, decorated with precious gemstones and intricately detailed to accentuate the design of your Mehndi.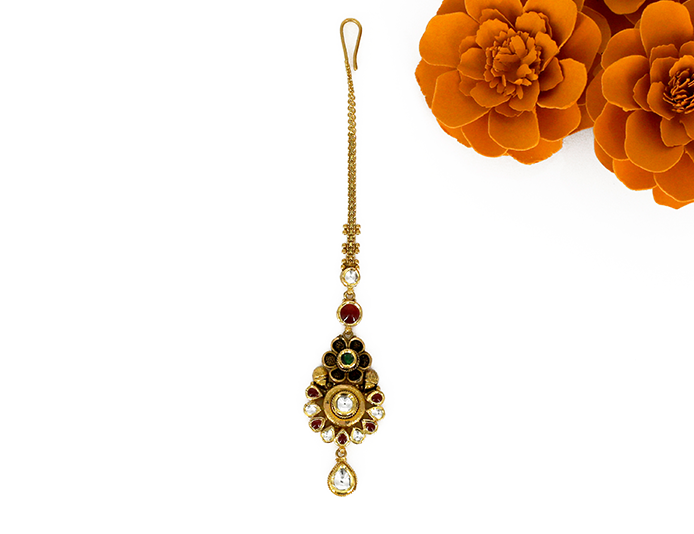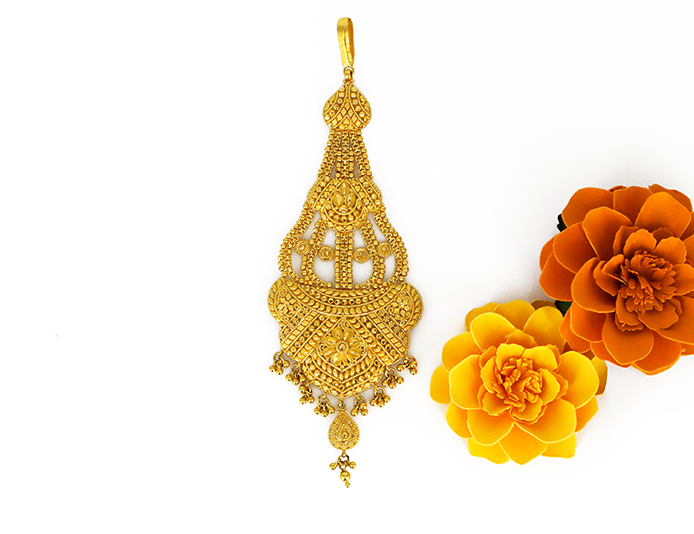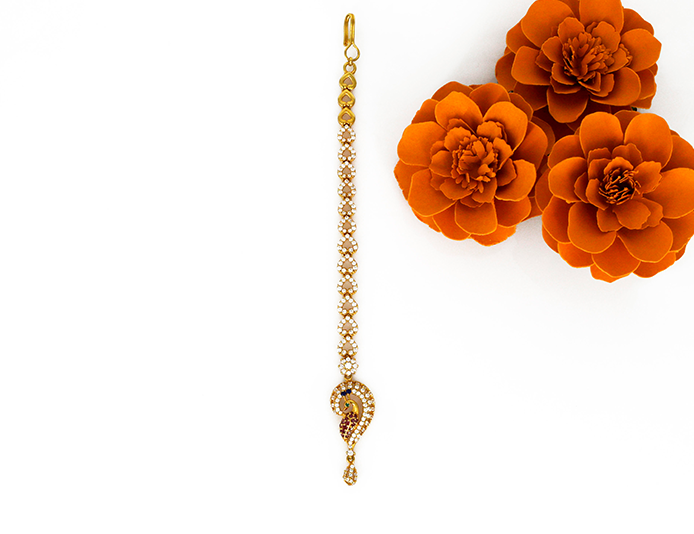 Bridal Tikkas
Channel your third eye at your wedding ceremonies with the mystique of a Tikka headdress perched beautifully down your hair.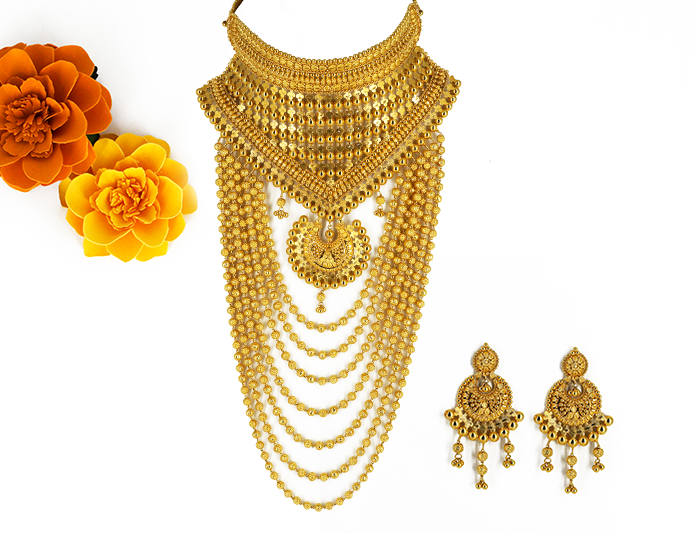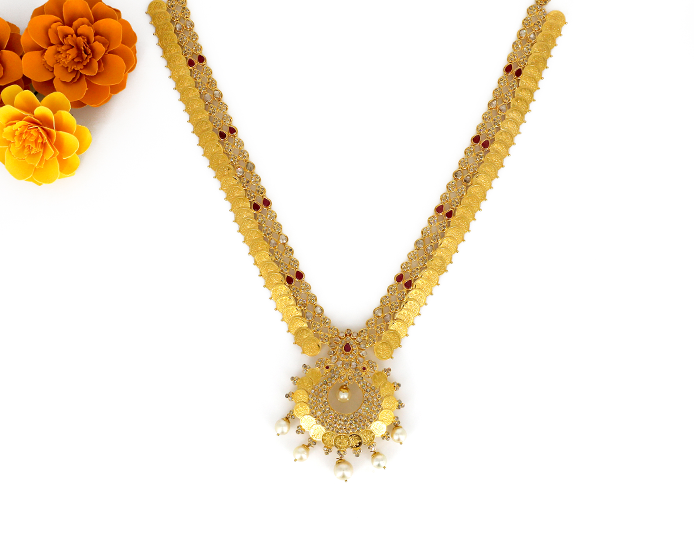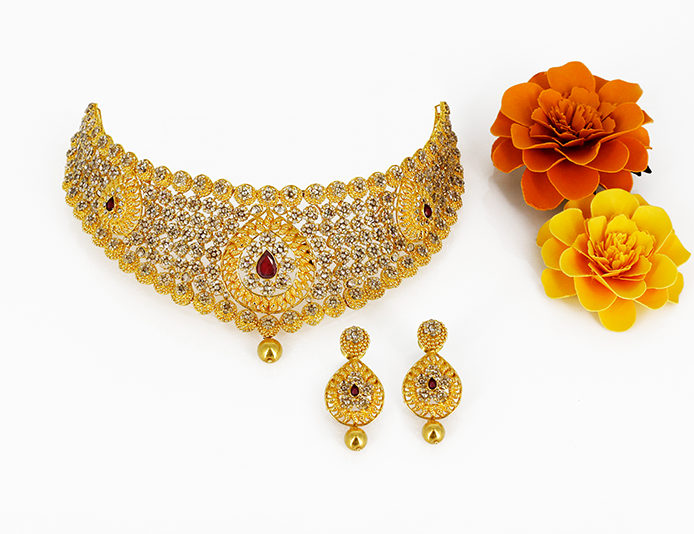 Bridal Necklaces
Garlands of fine gold necklaces draped around and seated perfectly down your neckline as a presentation of matrimonial royalty.