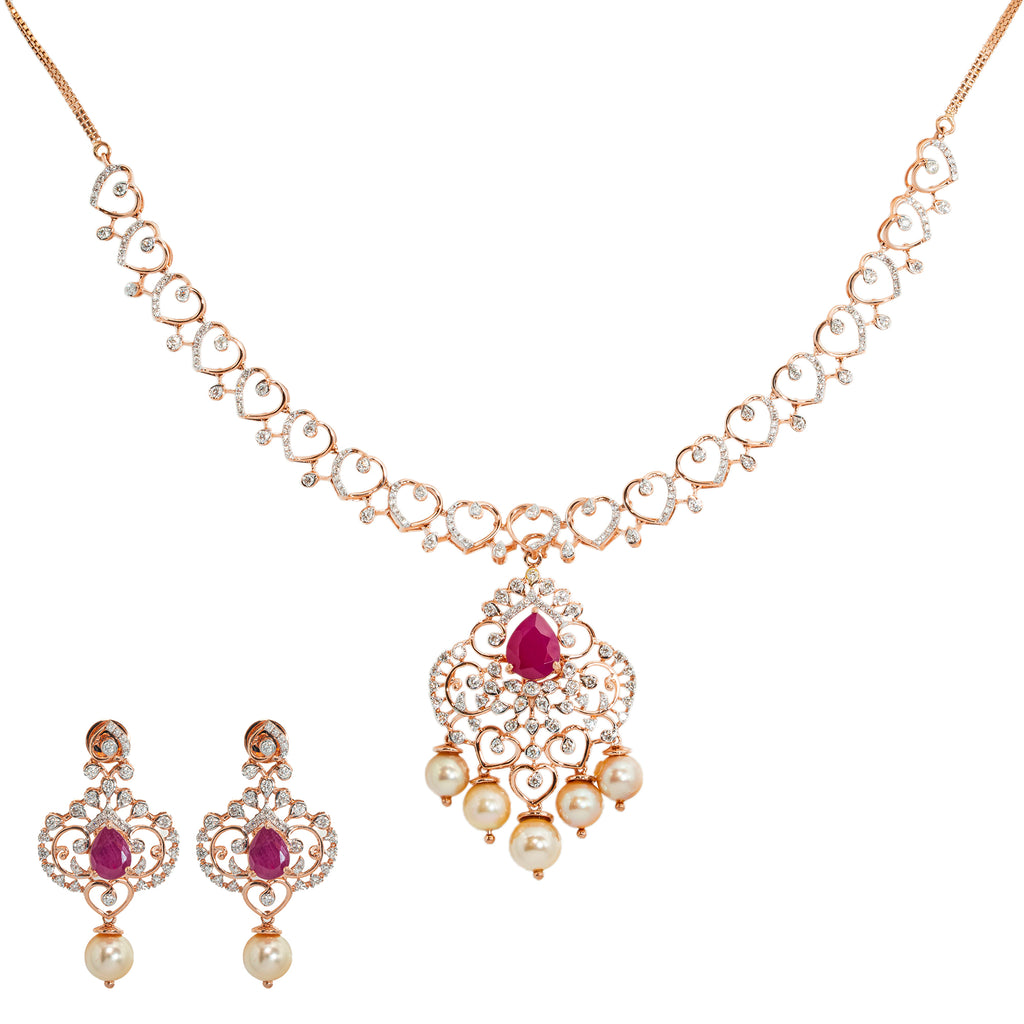 ---
The feminine design and style of this 18k gold and diamond necklace will flatter the neck of any woman who wears this stunning gold jewelry set. With vibrant rubies and cascading pearl accents, this jewelry set is perfect for special occasions and events for spring and summer.

Features
•  18k rose gold
•  Diamonds
•  Ruby
•  Pearls

As a leading gold Indian jewelry store in the USA, we are proud to offer a wide selection of beautiful Indian gold jewelry, including this gleaming 18k gold and diamond jewelry set. Shop with us for the finest Indian jewelry, and experience the beauty and elegance of our luxury designs.

Specifications:
• Minimum Necklace Width - 2 millimeters
• Maximum Necklace Width - 24 millimeters
• Necklace Length - 18 inches

• Minimum Earring Width - 2 millimeters
• Maximum Earring Width - 20.6 millimeters
• Earring Length - 1.5 inches

Diamond Details
• Color - F-G
• Clarity - VVS-VS
• Cut- Round Brilliant
• Carats - 2.93
• This set has a total weight of 33.5 grams.
---
---
---
---
---
---