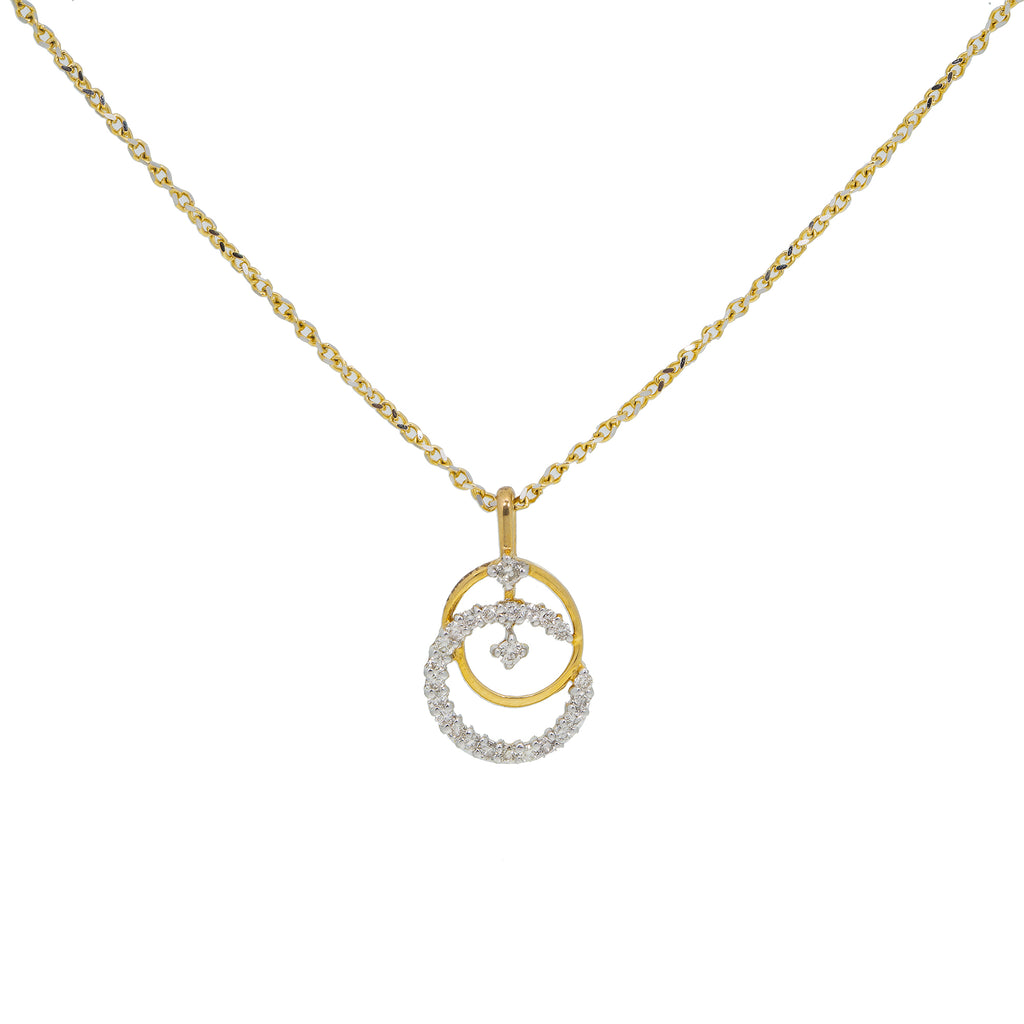 ---
Simple, elegant, and stylish - this 18k gold jewelry set features a luxurious assembly of diamonds that bring a shimmering effect. The dainty and delicate design of this gold jewelry makes it perfect to wear for a multitude of occasions and events. Add this stunning gold and diamond necklace and stud earring pair to your jewelry collection.

Features
• 18k yellow gold
• 18k white gold
•  Diamonds

As a leading gold luxury jewelry store in the USA, we are proud to offer a wide selection of beautiful Indian gold jewelry, including this stunning 18k yellow and white gold diamond pendant jewelry set. Shop with us for the finest gold jewelry, and experience the beauty and elegance of our luxury designs.

Specifications:
• Minimum Necklace Width - 1 millimeters
• Maximum Necklace Width - 7.5 millimeters
• Necklace Length - 18 inches

• Minimum Earring Width - 1 millimeters
• Maximum Earring Width - 5 millimeters
• Earring Length - 0.25 inch

• Diamond Clarity - SI
• Diamond Carats - 0.54

• This set has a total weight of 5.7 grams.
---
---
---
---
---
---