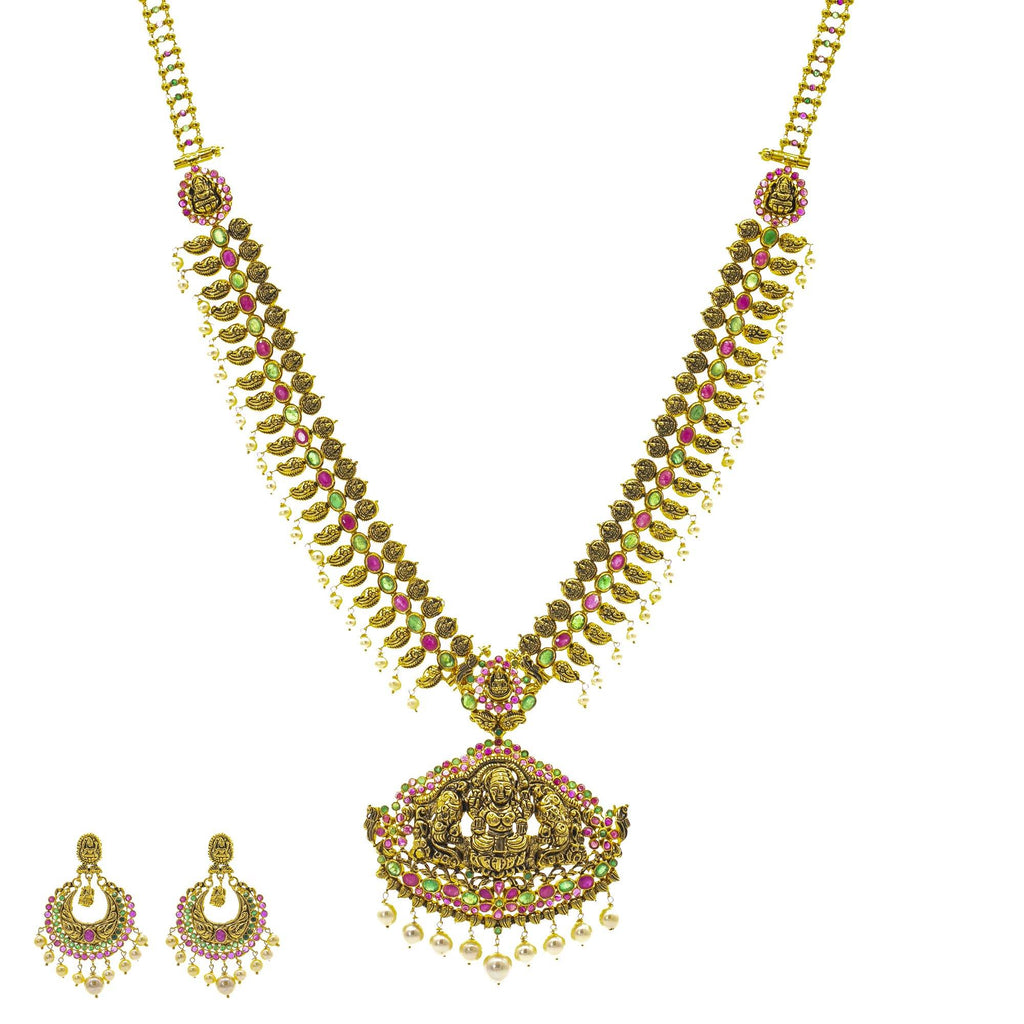 ---
Show off your one-of-a-kind style with this stunning 22K gold necklace set from Virani Jewelers!
Features an antique Laxmi pendant
Made with Virani's signature 22K gold
Embellished with emeralds, rubies, and pearls
Designed with a hook-in-eye clasp
There's no better way to share your culture with others than with jewelry, and at Virani Jewelers, we offer a variety of pieces featuring deities and more! This gorgeous 22K gold necklace set features a pendant depicting Laxmi and has a unique antique look that makes it stand out. You can wear this necklace on its own or pair it with the matching earrings for formal events or cultural occasions!
Looking for even more gorgeous pieces? Visit Virani Jewelers on Oak Tree Road in Iselin or explore our extensive collection of 22K gold jewelry online.
Specifications:
Earring length: 2 inches
Earring width: 8.4 millimeters (min) to 30.4 millimeters (max)
Necklace length: 34 inches
Necklace width: 24 millimeters (min) to 72.5 millimeters (max)
Total weight: 118 grams
---
---
---
---
---
---