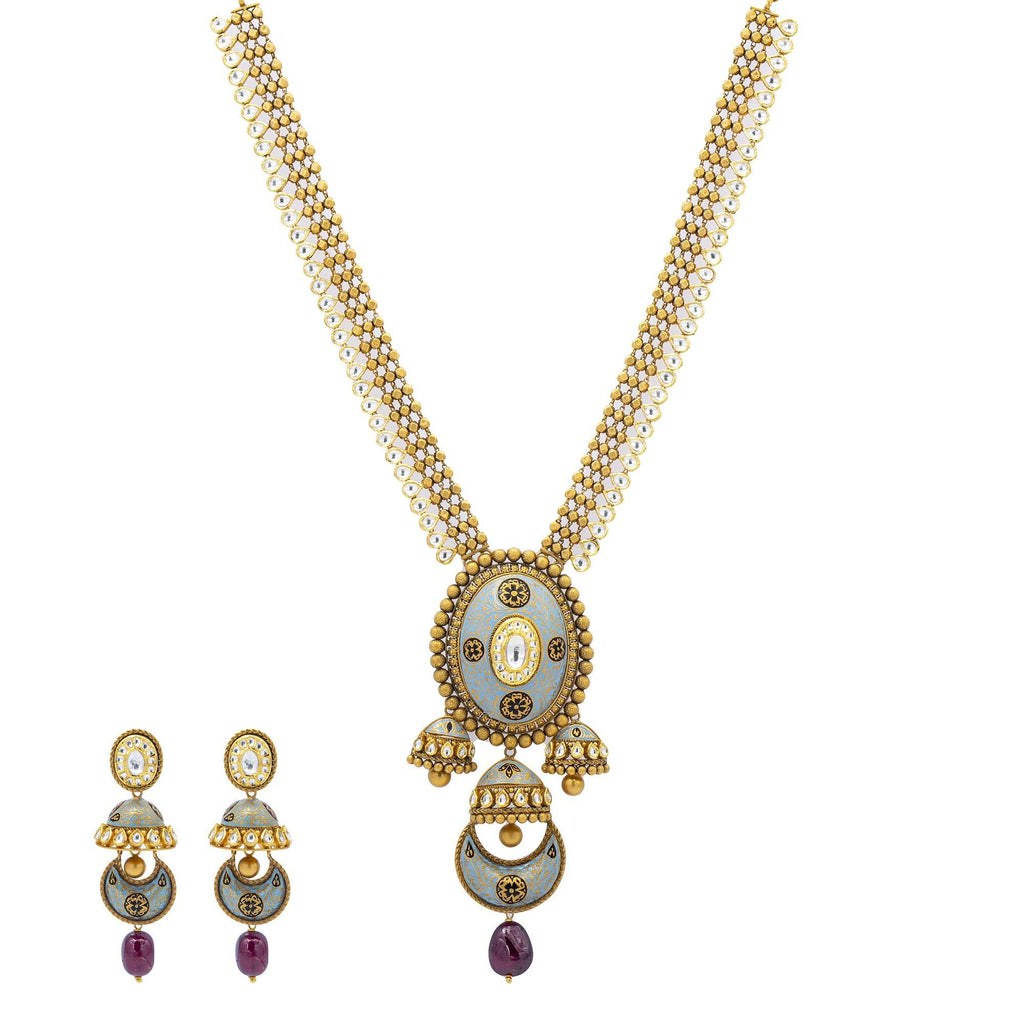 ---
Enjoy the stunning vintage style of this 22K gold necklace set from Virani Jewelers!
Features Kudan craftsmanship
Embellished with exquisite rubies and an enamel design
Made with Virani's signature 22K yellow gold
Set includes 22K gold necklace and matching earrings
If you're someone who has artistic taste, then this 22K gold necklace set is for you! The artistic enamel design gives this beautiful necklace a vintage feel, making it slightly more understated than some of the other pieces Virani has to offer. Whether you're going to a formal event or celebrating a special occasion, this stunning 22K gold necklace with matching earrings is sure to complement your look.
Order the necklace set from Virani Jewelers online or visit our store on Oak Tree Road in Iselin to view this necklace and more of our collection in person.
Specifications:
Earring length: 3 inches
Earring width: 10.7 millimeters (min) to 25.3 millimeters (max)
Necklace length: 32 inches
Necklace width: 14 millimeters (min) to 49.4 millimeters (max)
Total weight: 176.2 grams
---
---
---
---
---
---