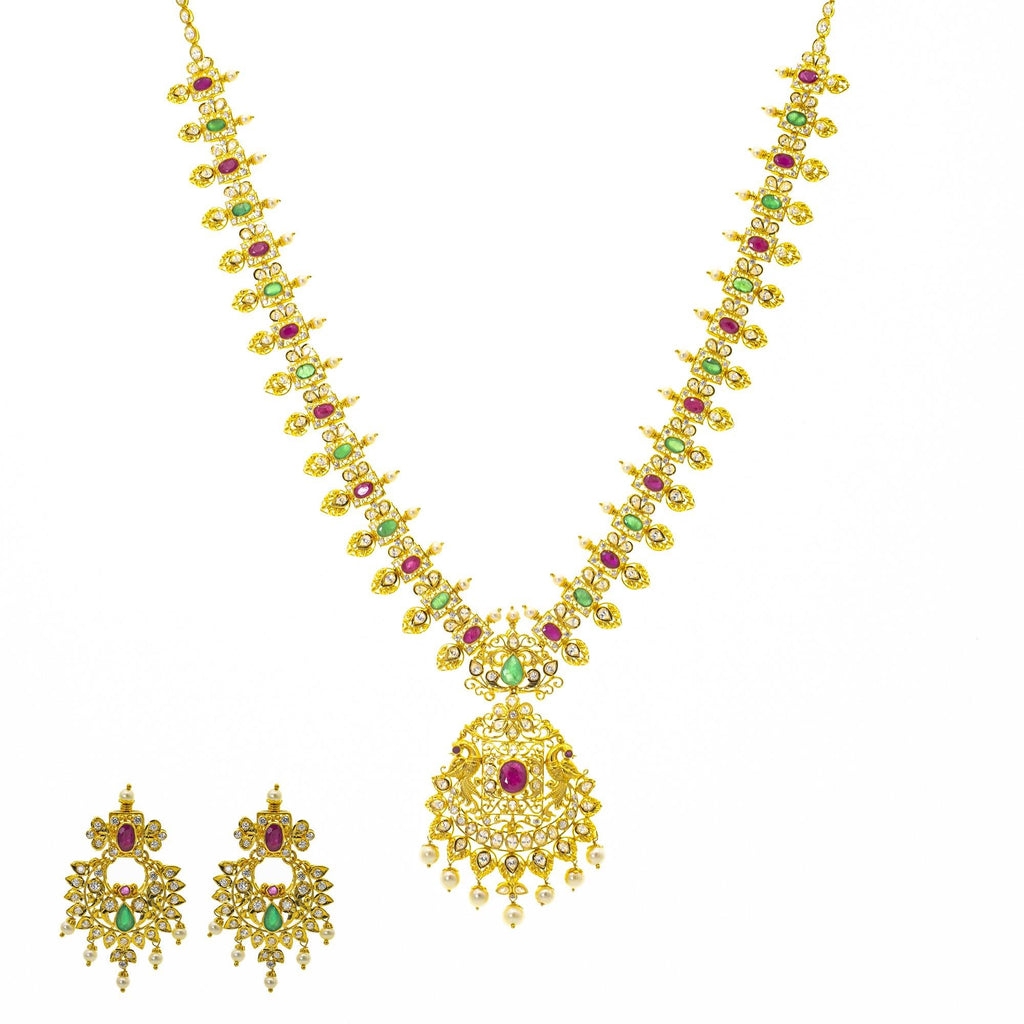 ---
Be the most beautiful person in the room with this gorgeous 22K gold necklace set from Virani Jewelers!
Made with Virani's signature 22K yellow gold
Designed with a hook-in-eye clasp
Features emeralds, rubies, CZ stones, and peals
Perfect for formal events
Pair this 22K gold necklace set with cultural outfits or evening wear for a truly stunning look that will have you turning heads. The emerald, ruby, pearl, and CZ gem embellishments add sparkle and a pop of color to your look without overpowering the rest of your ensemble. Wear the necklace on its own or pair it with the matching 22K gold earrings for a stunning look that is hard to resist.
Want to see this gorgeous duo for yourself? Visit Virani on Oak Tree Road in Iselin or explore our collection of 22K gold necklace sets online.
Specifications
:
Earring length: 2 inches
Earring width: 17 millimeters (min) to 26 millimeters (max)
Necklace length: 32 inches
Necklace width: 27 millimeters (min) to 48.3 millimeters (max)
Total weight: 111.17 grams
---
---
---
---
---
---