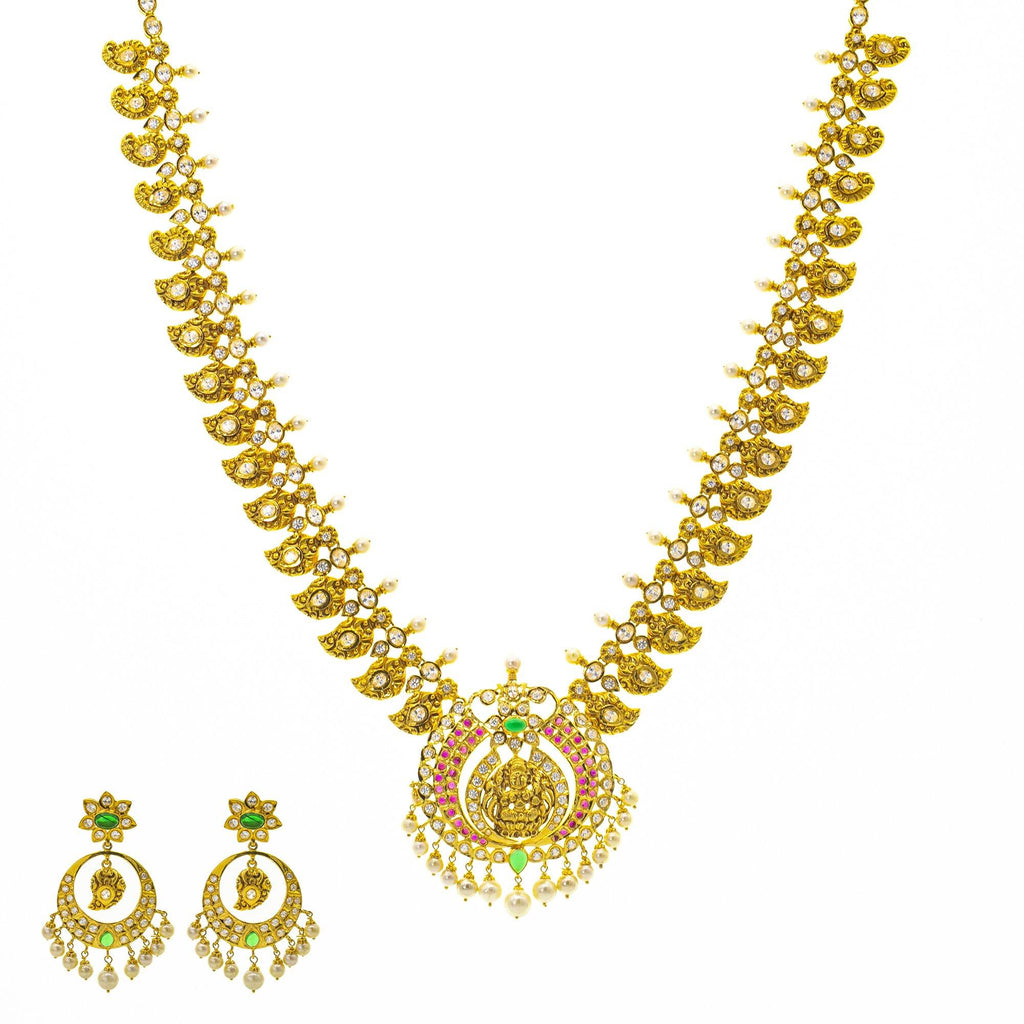 ---
Show off your culture in a fun and festive way with this gorgeous 22K gold necklace set from Virani Jewelers!
Features ruby, pearl, CZ gems, and emerald embellishments
Made with a temple style design
Created using Virani's signature 22K yellow gold
Designed with a hook-in-eye clasp
If you enjoy vintage-style jewelry, you're sure to love this stunning 22K gold necklace set from Virani Jewelers! Featuring a temple style design and gorgeous emerald, ruby, pearl, and CZ gem embellishments, this necklace set is truly a sight to behold. Year this necklace with your work attire to take your ensemble to the next level, or save it for special occasions when you really need to look your best. Want to turn heads? Pair the 22K gold necklace with the matching earrings for an irresistible look!
Explore Virani's collection of stunning 22K gold jewelry online or visit us on Oak Tree Road in Iselin today!
Specifications:
Earring length: 2.5 inches
Earring width: 17.8 millimeters (min) to 30.7 millimeters (max)
Necklace length: 32 inches
Necklace width: 24.7 millimeters (min) to 58.2 millimeters (max)
Total weight: 183.1 grams
---
---
---
---
---
---