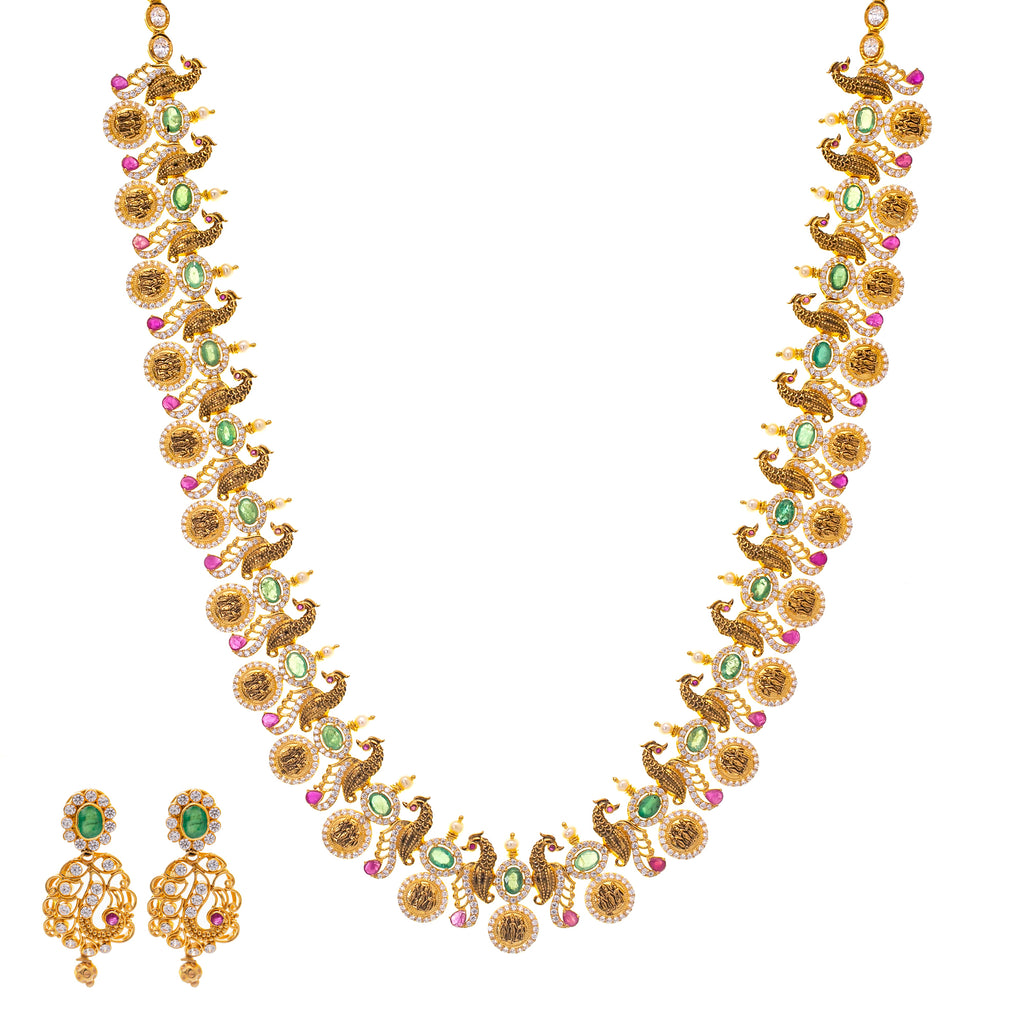 ---
This extravagant 22k yellow gold and gemstone necklace set features exquisite elements and details that are simply breathtaking. The beautiful emeralds, rubies, and cubic zirconia decorating engraved depictions of deities and seahorses give this 22k temple jewelry necklace and earring set a dazzling appeal.

Features
• 22k yellow gold
• Emerald
• Ruby
• Cubic zirconia
• Deities
• Seahorses

Virani Jewelers bridal jewelry made from 22k gold brings together the beauty and significance of Indian culture and traditions. Find more beautiful 22k gold Indian bridal jewelry like this beaded gold jewelry set on our website.

Specifications:
• Minimum Necklace Width - 8 millimeters
• Maximum Necklace Width - 24 millimeters
• Necklace Length - 26 inches

• Minimum Earring Width - 3 millimeters
• Maximum Earring Width - 12 millimeters
• Earring Length - 1.5 inches

• This set has a total weight of 85.5 grams.
---
---
---
---
---
---