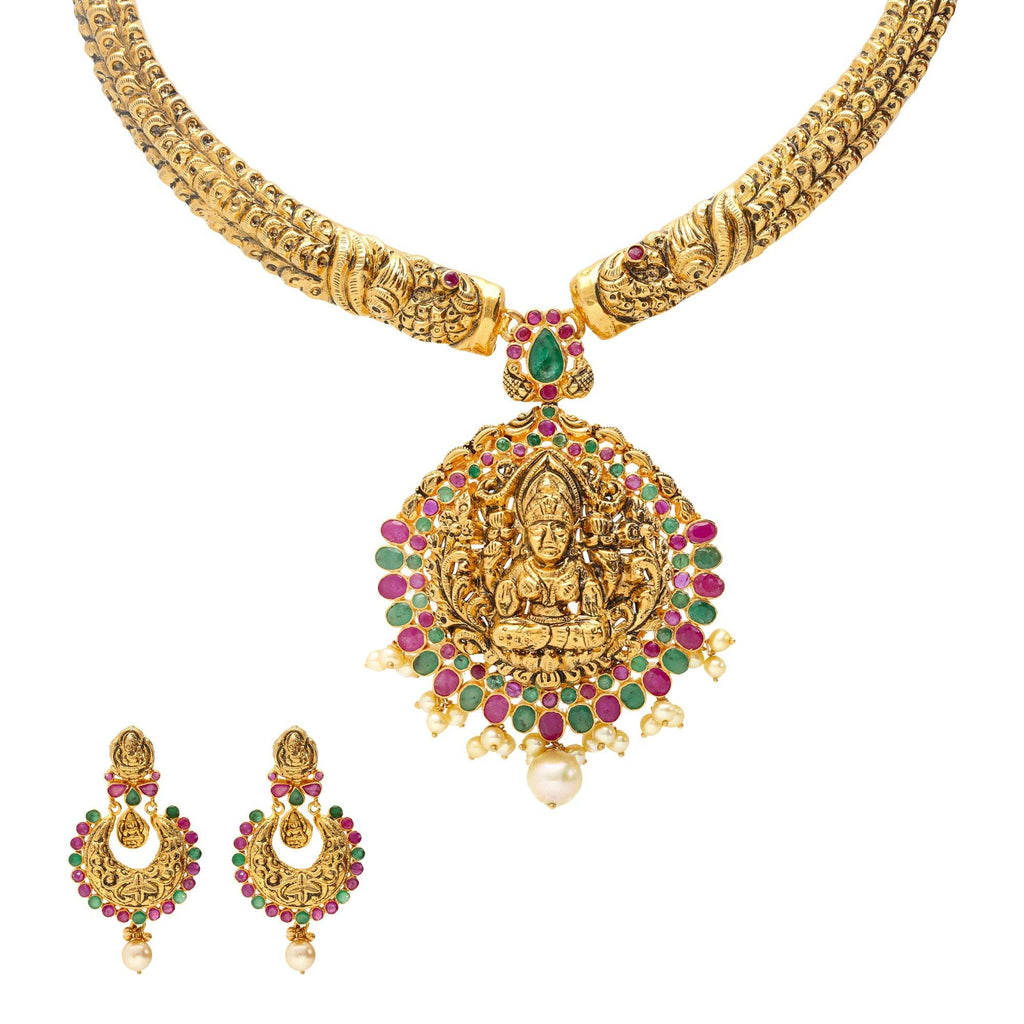 ---
The 22K Gold & Gemstone Tajagna Jeweled Temple Set from Virani Jewelers will add a stylish flare to your cultural attire. This authentic Indian gold necklace has a colorful display of ruby, emeralds, and pearls accentuating an Indian deity design. Paired with a stunning pair of matching 22k gold chand bali earrings, this glamorous jewelry set is just what you need for your next special occasion.

Features
• 22K yellow gold.
• Emerald, ruby, pearl accents.
• Indian deity design.

Specifications:
• Minimum Earring Width - 9.6 millimeters
• Maximum Earring Width - 28 millimeters
• Earring Length - 2 inches
• Minimum Necklace Width - 10.3 millimeters
• Maximum Necklace Width - 46 millimeters
• Necklace Length - 22 inches
• This set of has a total weight of 62.1 grams.
---
---
---
---
---
---