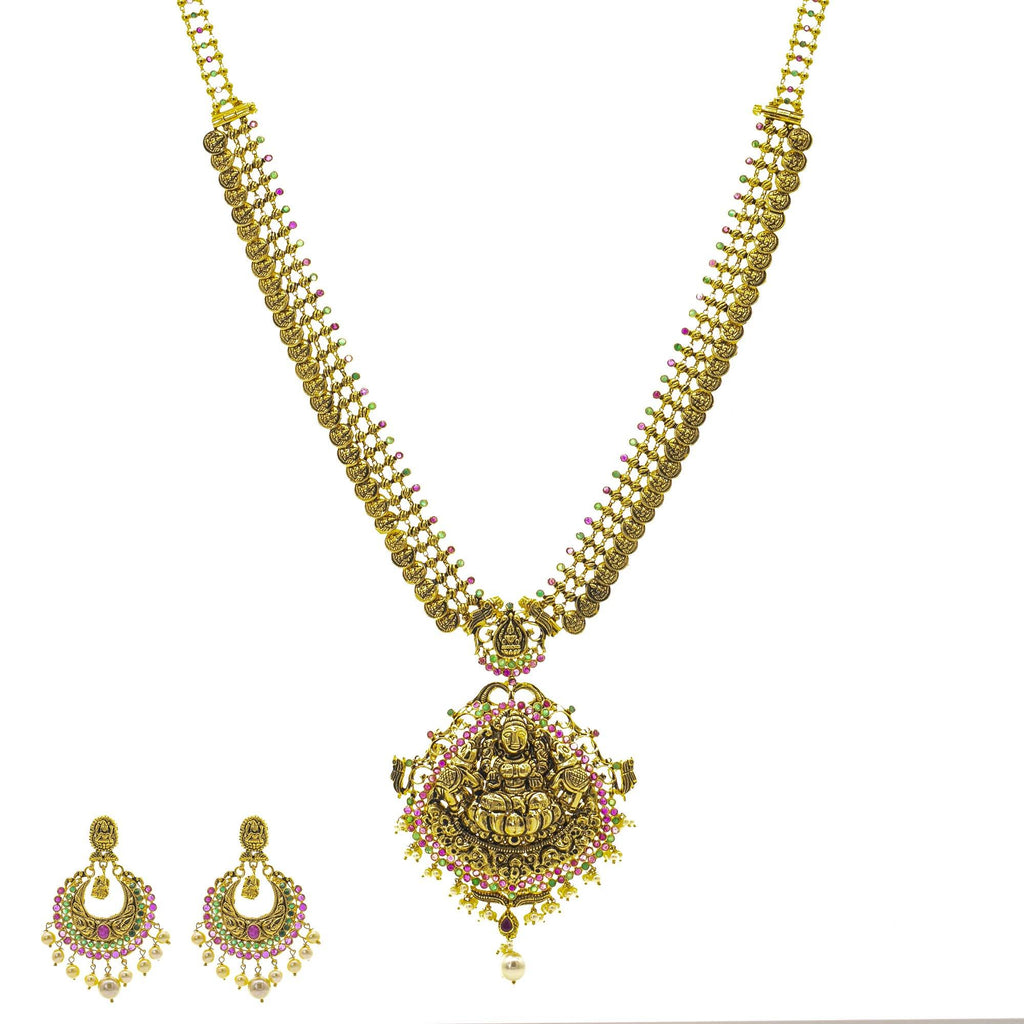 ---
Find a new way to express your love for your culture with the Haathee antique 22K gold necklace set from Virani Jewelers!
Features an antique design of the goddess Laxmi
Made with Virani's signature 22K yellow gold
Designed with a hook-in-eye clasp closure
Embellished with emeralds, rubies, and pearls
You may have some understated pieces of jewelry in your collection, and you may have some pieces that make more of a statement. With this stunning 22K gold necklace set from Virani Jewelers, you can have the best of both worlds! The antique-style finish of the necklace gives the 22K gold necklace a more understated look, while the emerald, ruby, and pearl embellishments coupled with the unique design make a statement that is hard to resist.
Discover this gorgeous 22K gold necklace set and so much more when you visit Virani on Oak Tree Road in Iselin or when you explore our collection online!
Specifications
Earring length: 2 inches
Earring width: 8.4 millimeters (min) to 30.4 millimeters (max)
Necklace length: 34 inches
Necklace width: 20.03 millimeters (min) to 67.3 millimeters (max)
Total weight: 98.9 grams
---
---
---
---
---
---