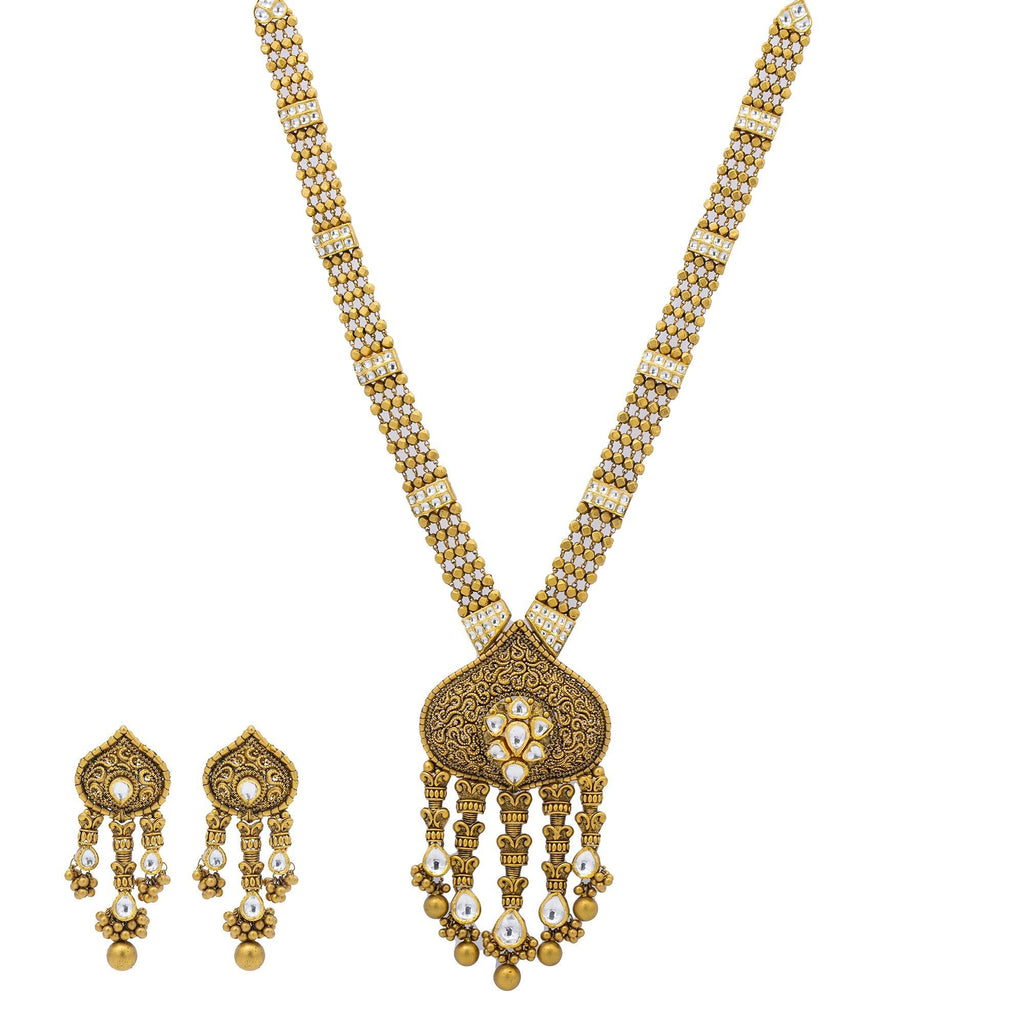 ---
Add antique beauty to your favorite ensemble with this gorgeous 22K gold necklace set from Virani Jewelers!
Made with a hook-in-eye clasp
Features a beaded necklace design
Embellished with CZ gemstones
Designed with a traditional pendant
No formal look is complete without accessories, and Virani Jewelers has the perfect pieces to complement your attire. This 22K gold necklace set features a traditional style pendant that gives the necklace a stunning antique look. The beaded necklace design adds a unique style to this 22K gold necklace that sets it apart from other more formal accessories. When paired with the matching 22K gold earrings, you're sure to turn heads whenever you wear this incredible set.
Visit Virani on Oak Tree Road in Iselin to see this beautiful 22K gold necklace set for yourself or explore our collection online!
Specifications:
Set includes necklace and matching earrings
Earring length: 2.5 inches
Earring width: 8.4 millimeters (min) to 26 millimeters (max)
Necklace length: 34 inches
Necklace width: 14 millimeters (min) to 60 millimeters (max)
Total weight: 163.2 grams
---
---
---
---
---
---