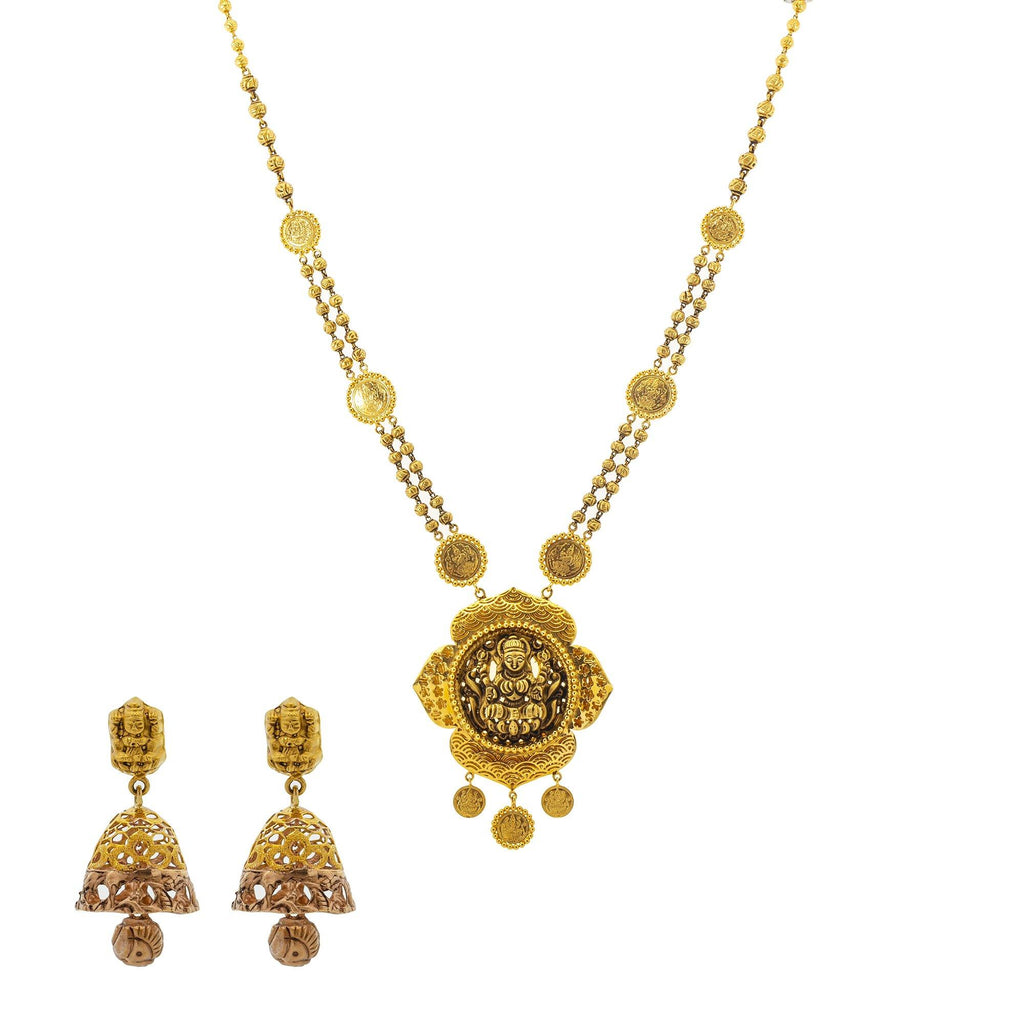 ---
Celebrate culture and tradition with this gorgeous 22K gold necklace set from Virani Jewelers!
Features a traditional temple design and medallion-style pendant
Made with Virani's signature 22K yellow gold
Designed with a hook-in-eye clasp
Set includes 22K gold necklace and matching earrings
Looking for the perfect jewelry set to help you celebrate Indian culture? Virani Jewelers has just what you've been searching for. This traditional medallion-style necklace features intricate designs that give it a sophisticated look without going too over the top. This 22K gold necklace is perfect for special occasions or formal events, especially when paired with the matching 22K gold earrings.
Order this set online now or discover this piece and so many more when you visit Virani Jewelers on Oak Tree Road in Iselin!
Specifications:
Earring length: 2 inches
Earring width: 7 millimeters (min) to 16.7 millimeters (max)
Necklace length: 28 inches
Necklace width: 14 millimeters (min) to 53.8 millimeters (max)
Total weight: 57.4 grams
---
---
---
---
---
---