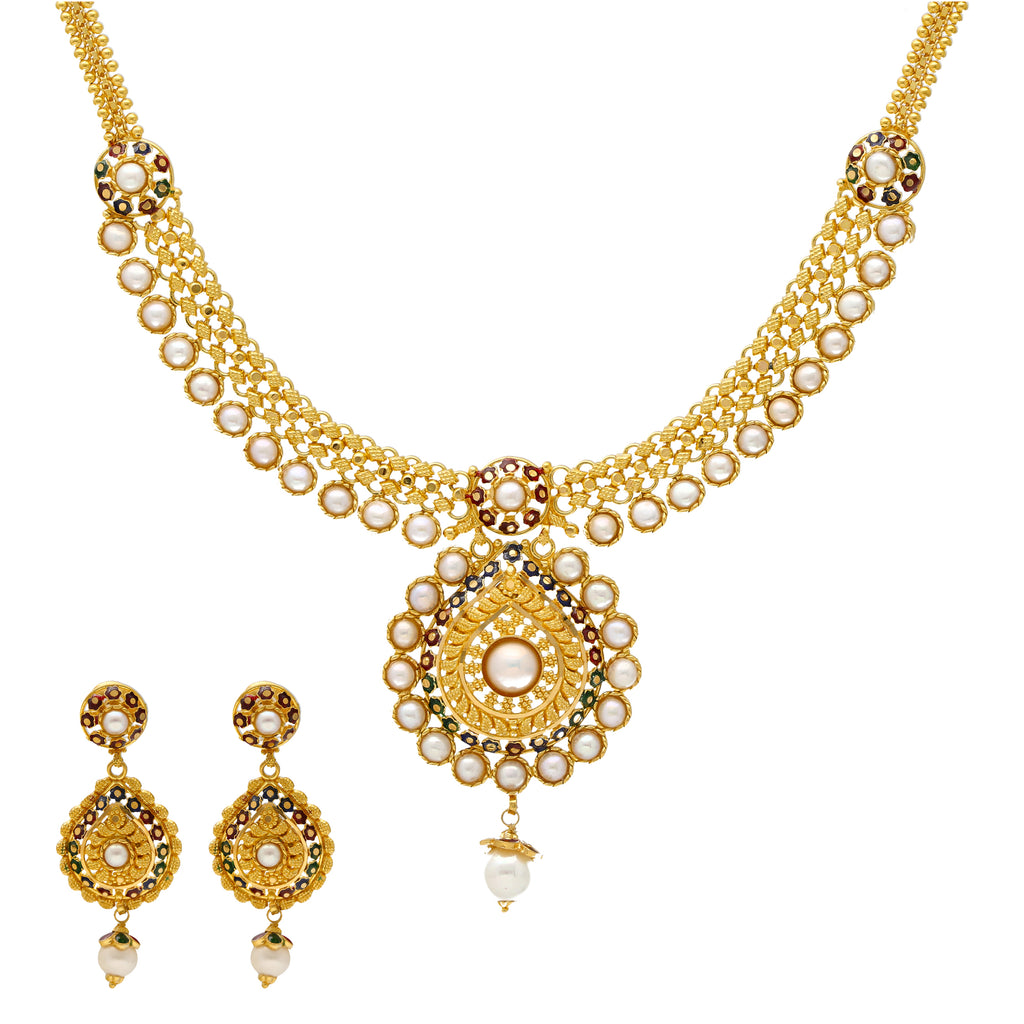 ---
Wear this shimmering 22k yellow gold jewelry set when you want to exemplify your cultural pride for a special occasion. The Meenakari design made from a colorful use of enamel is a staple in traditional Indian jewelry design. With the addition of gleaming white pearls, this Indian gold earring and necklace set will be just what you need to enhance your bridal, traditional, or formal gown.

Features
• 22k yellow gold
• Enamel
• Pearls
• Filigree

Virani Jewelers bridal jewelry made from 22k gold and precious gemstones brings together the beauty and significance of Indian culture and traditions. Find more beautiful 22k gold Indian bridal jewelry like this Meenakari jewelry set on our website.

Specifications:
• Minimum Necklace Width - 3 millimeters
• Maximum Necklace Width - 29 millimeters
• Necklace Length - 16 to 18 inches

• Minimum Earring Width - 2 millimeters
• Maximum Earring Width - 16 millimeters
• Earring Length - 2.5 inches

• This set has a total weight of 41.9 grams.
---
---
---
---
---
---