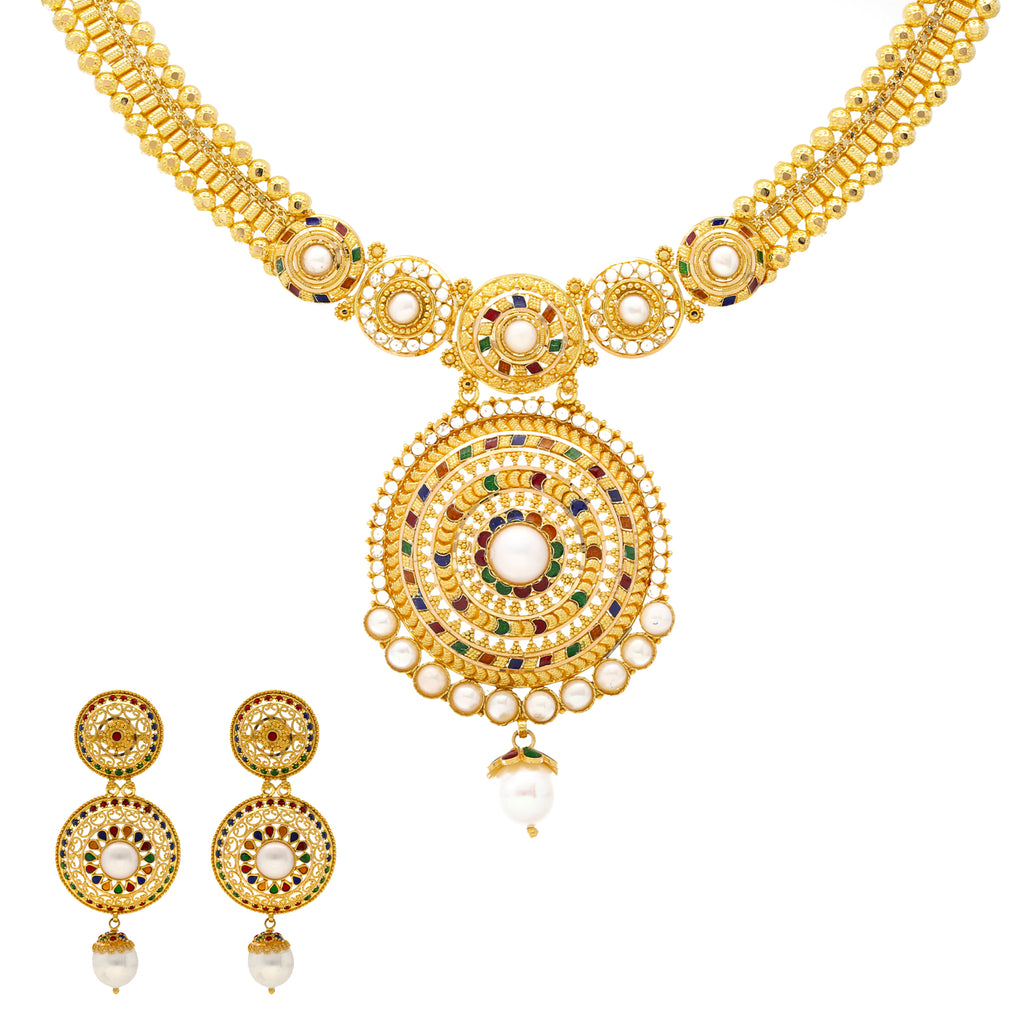 ---
Add this vibrant meenakari bridal jewelry set to your gown for your most important day! The traditional meenakri print and pearls print bring a rich look of cultural elegance to this 22k gold jewelry design.

Features
• 22k yellow gold
• Beading
• Enamel
• Pearl

Virani Jewelers bridal jewelry made from 22k gold brings together the beauty and significance of Indian culture and traditions. Find more beautiful 22k gold Indian bridal jewelry like this meenakari jewelry set on our website.

Specifications:
• Minimum Necklace Width - 3 millimeters
• Maximum Necklace Width - 38 millimeters
• Necklace Length - 18 to 20 inches

• Minimum Earring Width - 6 millimeters
• Maximum Earring Width - 25 millimeters
• Earring Length - 2.5 inches

• This set has a total weight of 72.6 grams.
---
---
---
---
---
---