VIRANI OFFER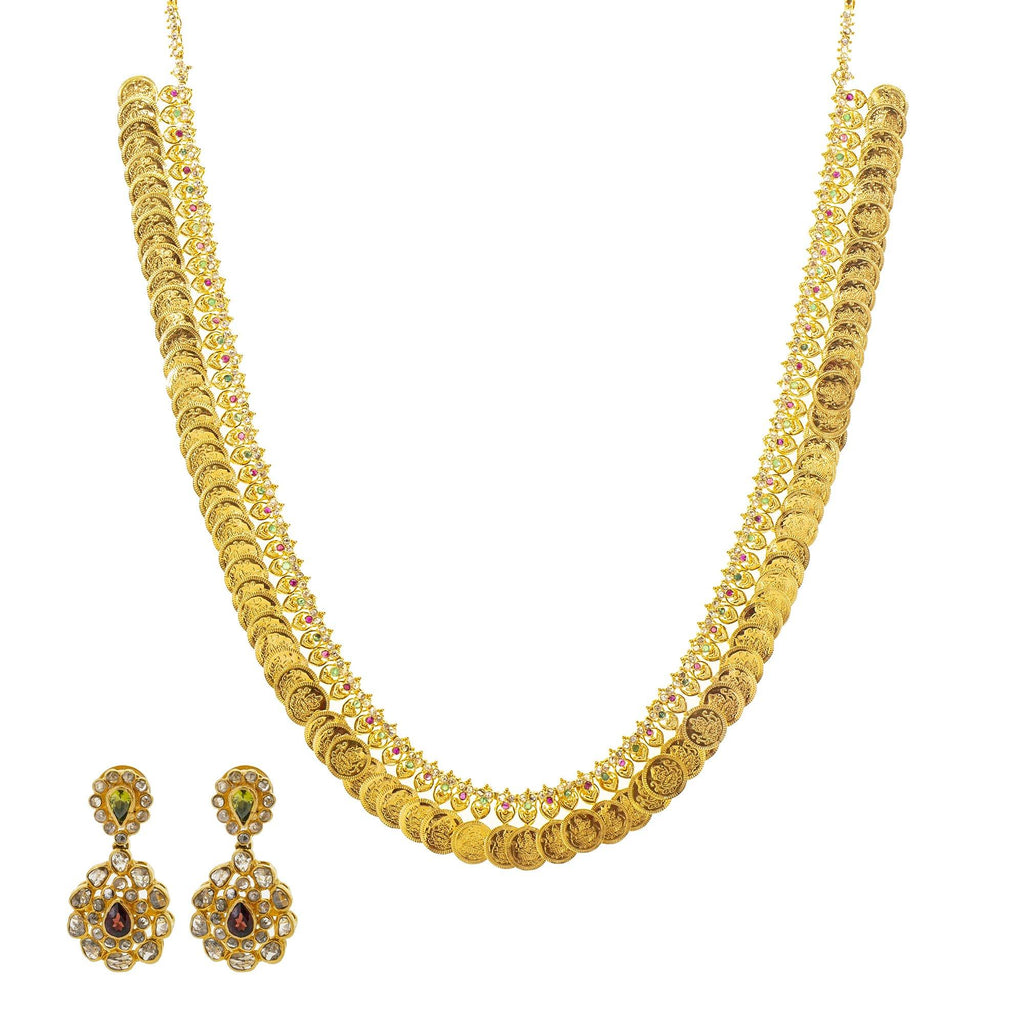 ---
Show off the best version of yourself with help from this beautiful 22K gold necklace set from Virani Jewelers!
Designed with raw, uncut diamonds
Features Virani's 22K yellow gold, emeralds, and rubies
Made with a hook-in-eye clasp
Perfect for any formal occasion
If you're looking to be the center of attention, look no further than this 22K gold necklace set from Virani Jewelers! The stunning necklace features coin-style details, adding stylish movement to this already beautiful piece. The necklace itself is truly a sight to behold, but when you pair the 22K gold necklace with the matching set of Indian gold earrings, all eyes will be on you. These exquisite earrings feature raw, uncut diamonds, giving them an elegantly rustic look that you are sure to love.
Make this 22K gold necklace set part of your wardrobe now or visit Virani Jewelers on Oak Tree Road in Iselin to see it for yourself!
Specifications:
Set includes necklace and earrings
Earring carats: 1.88
Necklace carats: 4.88
Earring length: 1 inch
Earring width: 7.7 millimeters (min) to 13.19 millimeters (max)
Necklace length: 24 inches
Necklace width: 10 millimeters (min) to 18.75 millimeters (max)
Total weight: 69.4 grams
---
---
---
---
---
---