VIRANI OFFER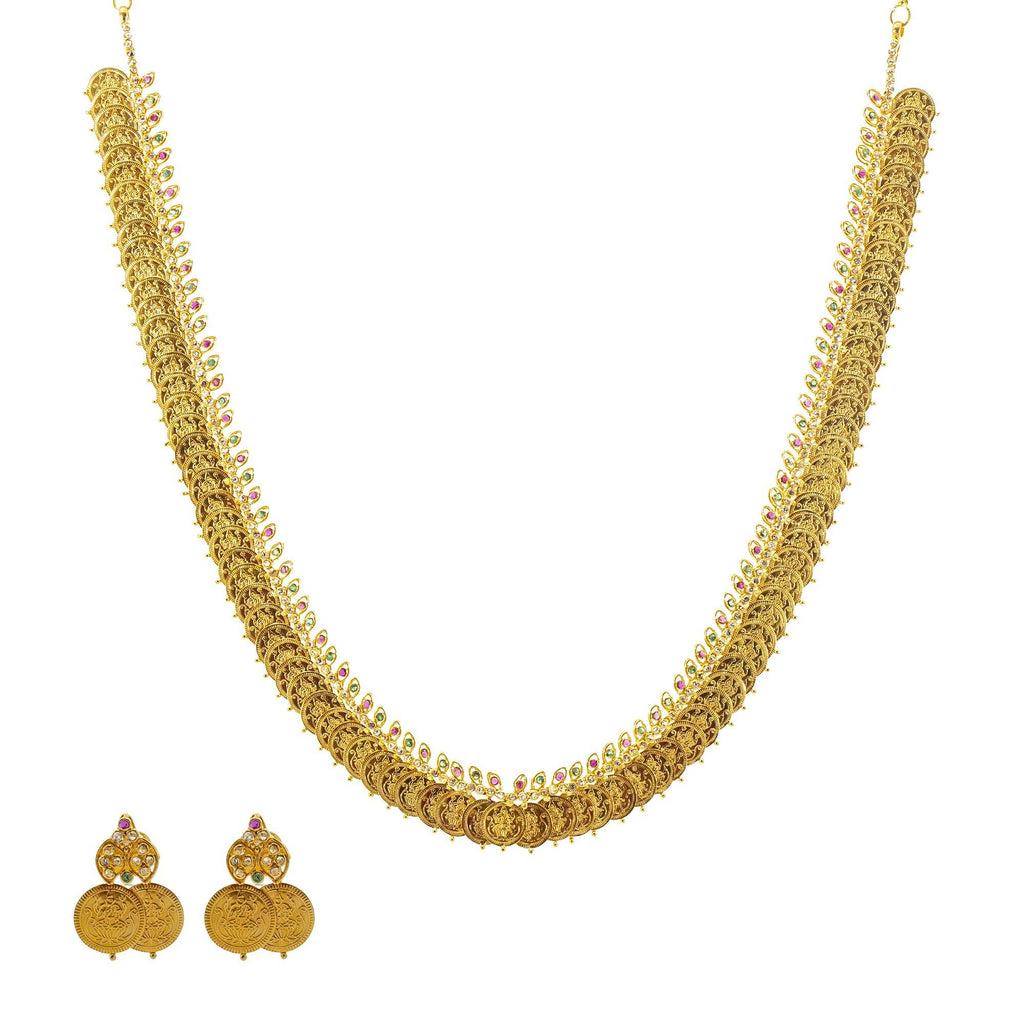 ---
Celebrate elegant simplicity with this stunning 22K gold necklace set from Virani Jewelers!
Embellished with exquisite emeralds, rubies, and uncut diamonds
Features small medallion-style details
Made with Virani's signature 22K yellow gold
Set includes 22K gold necklace and matching earrings
Whether you're in need of the perfect accessories to wear on your wedding day or you want a simplistic necklace to accompany your traditional attire, Virani Jewelers has just what you need! This beautiful 22K gold necklace set is perfect for those who want their jewelry to complement their attire without overshadowing it. Wear this necklace on its own, or complete your look with the matching 22K gold earrings!
Order this amazing 22K gold necklace set from Virani Jewelers now or visit us on Oak Tree Road in Iselin to see this necklace and more in person!
Specifications:
Earring carats: 1.9
Earring length: 1.5 inches
Earring width: 7.4 millimeters (min) to 18.6 millimeters (max)
Necklace carats: 4.51
Necklace length: 25 inches
Necklace width: 9 millimeters (min) to 17.27 millimeters (max)
Total weight: 69.8 grams
---
---
---
---
---
---