VIRANI OFFER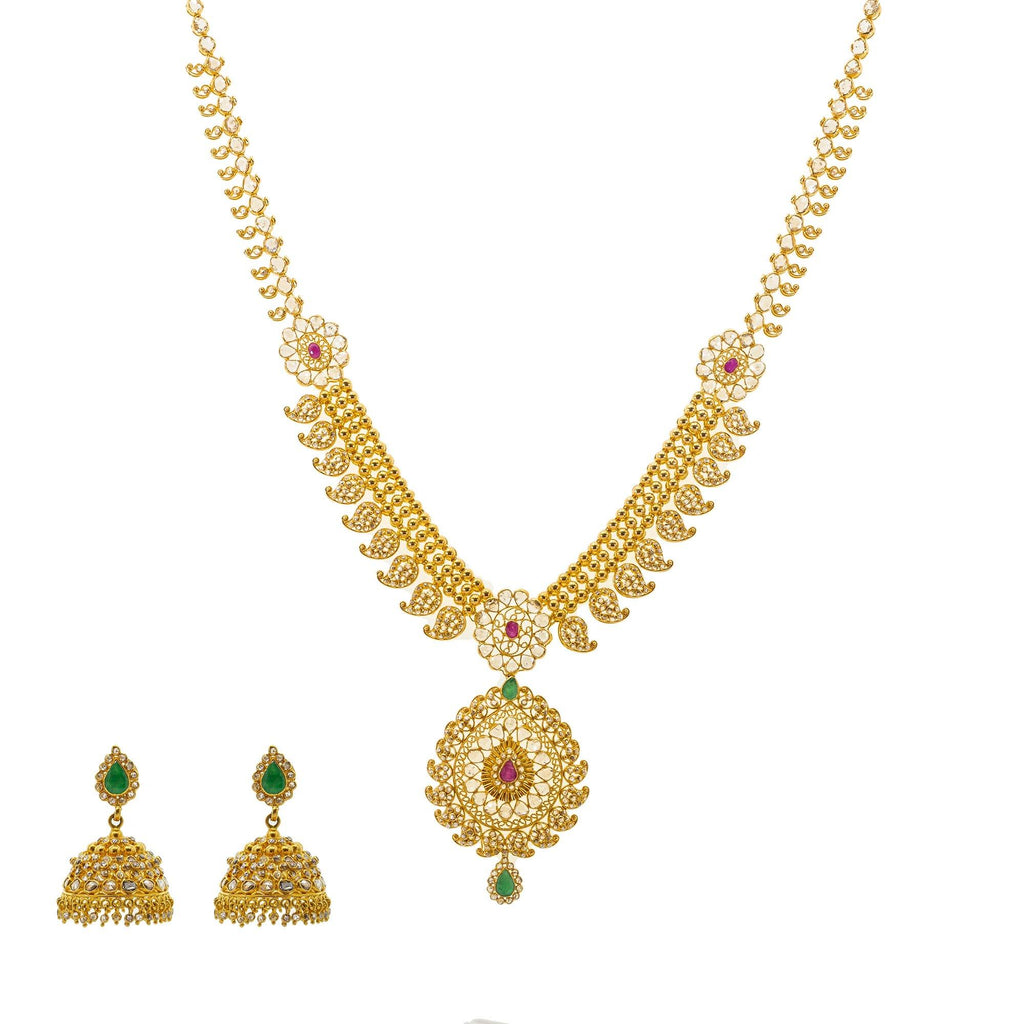 ---
Fall in love with the traditional style of this 22K gold necklace set from Virani Jewelers!
Embellished with beautiful emeralds, rubies, and uncut diamonds
Made with Virani's signature 22K yellow gold
Set includes 22K gold necklace and matching earrings
Perfect for formal and special occasions
At Virani Jewelers, we know a thing or two about fine jewelry, and if you're looking for a stunning necklace to pair with your formal or traditional attire, look no further than this beautiful 22K gold necklace set. The gorgeous necklace features a pendant adorned with emeralds, rubies, and timeless uncut diamonds. There's no doubt this necklace is incredibly unique, and you are sure to fall in love with the intricate details featured on both the 22K gold necklace and earrings.
Discover this elegant 22K gold necklace set and more at Virani Jewelers, and if you wish to see this piece for yourself, visit us on Oak Tree Road in Iselin today!
Specifications:
Earring carats: 8.1
Earring length: 1.5 inches
Earring width: 9.3 millimeters (min) to 24.4 millimeters (max)
Necklace carats: 24.5
Necklace length: 30 inches
Necklace width: 18.4 millimeters (min) to 43 millimeters (max)
Total weight: 100.1 grams
---
---
---
---
---
---