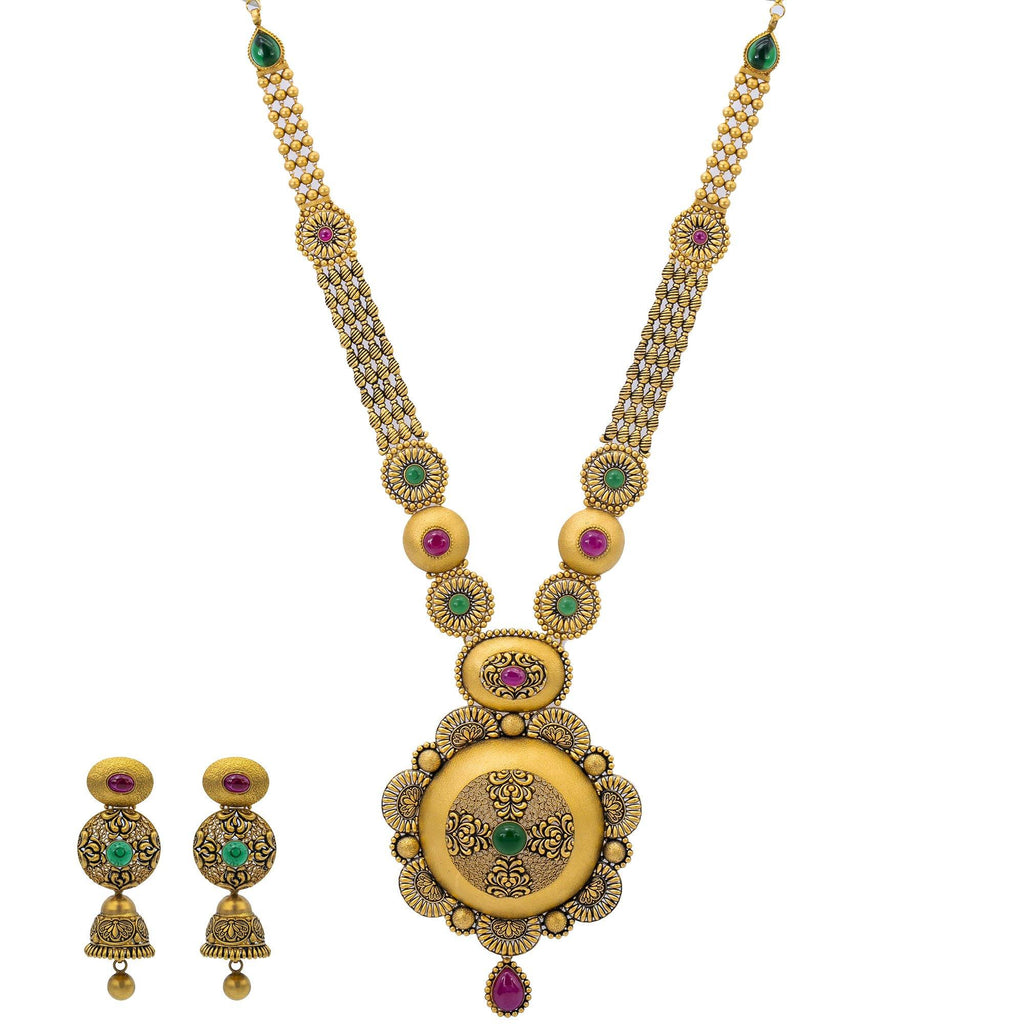 ---
Give your confidence a boost with this 22K gold necklace set from Virani Jewelers!
Features medallion-style details
Made with Virani's signature 22K yellow gold
Embellished with precious emeralds and rubies
Set includes necklace and matching earrings
The feminine details of this 22K gold necklace set are sure to catch your eye, as well as the eyes of everyone around you. At Virani Jewelers, we take pride in offering stunning jewelry that features intricate details, and this gold necklace is no exception. The matte look of the 22K yellow gold gives this stunning necklace a vintage appearance, and the emerald and ruby embellishments add a subtle pop of color that is sure to shine regardless of what you pair this it with. Pair this necklace with the matching 22K gold earrings and all eyes will be on you!
Discover this necklace and so many more when you explore Virani's collection online or see our collection in its entirety when you visit us on Oak Tree Road in Iselin!
Specifications:
Earring length: 2.5 inches
Earring width: 7 millimeters (min) to 18 millimeters (max)
Necklace length: 34 inches
Necklace width: 38 millimeters (min) to 84 millimeters (max)
Total weight: 135.6 grams
---
---
---
---
---
---