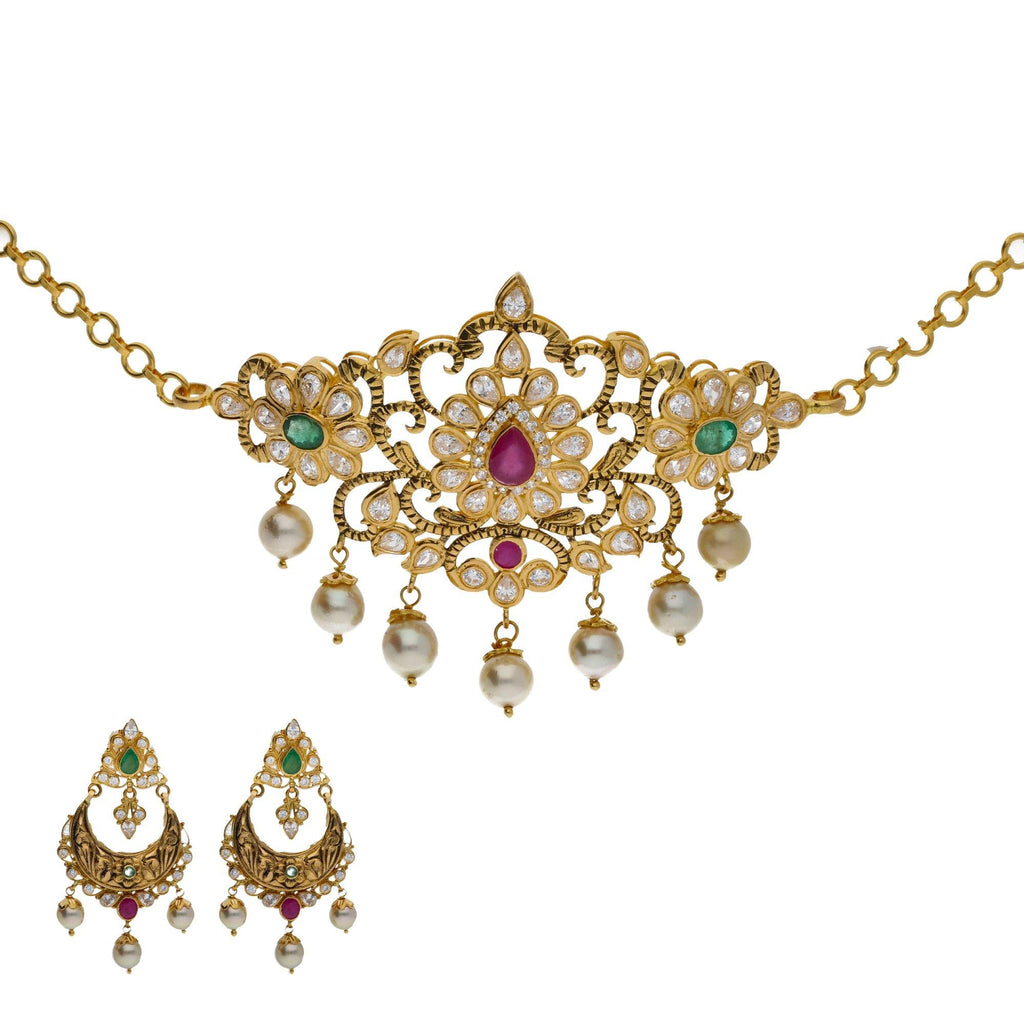 ---
Searching for elegant 22K yellow gold jewelry to complement your formal attire? Check out this Vanki/choker necklace and earring set from Virani Jewelers!
Convertible 2-in-1 choker necklace and arm vanki
Radiant emerald, ruby, Pachi CZ, and hanging pearl accents
Paisley flower design crafted from 22K yellow gold with an antique finish
Set includes a necklace and matching Chandbali earrings
Adjustable hook-eye-closure for comfort
At Virani Jewelers, we take pride in creating gorgeous jewelry that you can comfortably wear to formal and casual events. This 22K yellow gold set features a choker that can easily be converted into a luxurious arm Vanki for the right occasion. The necklace features precious gemstones and hanging pearls, as well as sophisticated paisley flower designs crafted with the 22K yellow gold. A luxurious pair of Chandbali earrings accompany the 2-in-1 choker in this set, and the design of the earrings perfectly complements the necklace. Explore the rest of the collection from Virani Jewelers on our site!
Specifications:
Total Weight: 44.5 grams
Choker/Vanki Length: 11 inches
Choker/Vanki Width: 2.5 millimeters (min) to 9.18 millimeters (max)
Earrings Length: 1.9 inches
Earrings Width: 2.2 millimeters (min) to 6.5 millimeters (max)
---
---
---
---
---
---