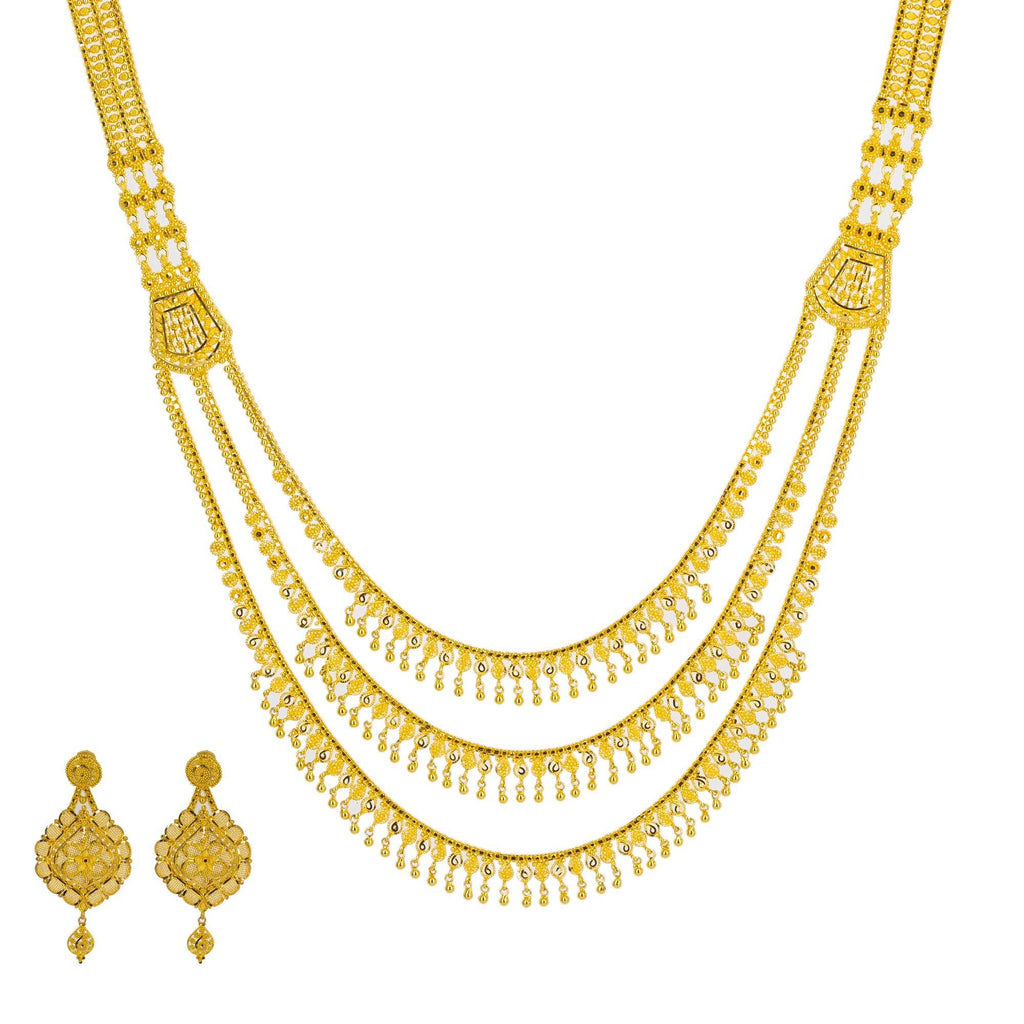 ---
Show the world how classy and elegant you can be with this gorgeous 22K antique gold long necklace from Virani Jewelers!
Flawless 22K yellow gold
Designed with draping collar strands
Features beautiful filigree designs
Set includes necklace and drop earrings
When attending formal events, it's important to look completely put together, and nothing completes your ensemble quite like a stunning 22K gold necklace and earring set from Virani Jewelers! This Indian antique gold long necklace is the perfect way to add a sparkle of gold to your outfit without compromising the entire look. Pair it with your most exquisite formal gown, and don't forget to wear the matching earrings to really tie your look together.
Explore our extensive collection online or see it for yourself when you visit Virani Jewelers on Oak Tree Road in Iselin!
Gold necklace and earring set specifications:
Total gold weight: 93.5 grams
Necklace length: 36 inches
Necklace width: 1.7 millimeters (min) to 4.2 millimeters (max)
Earring length: 2.3 inches
Earring width: 1.4 millimeters (min) to 5.6 millimeters (max)
---
---
---
---
---
---