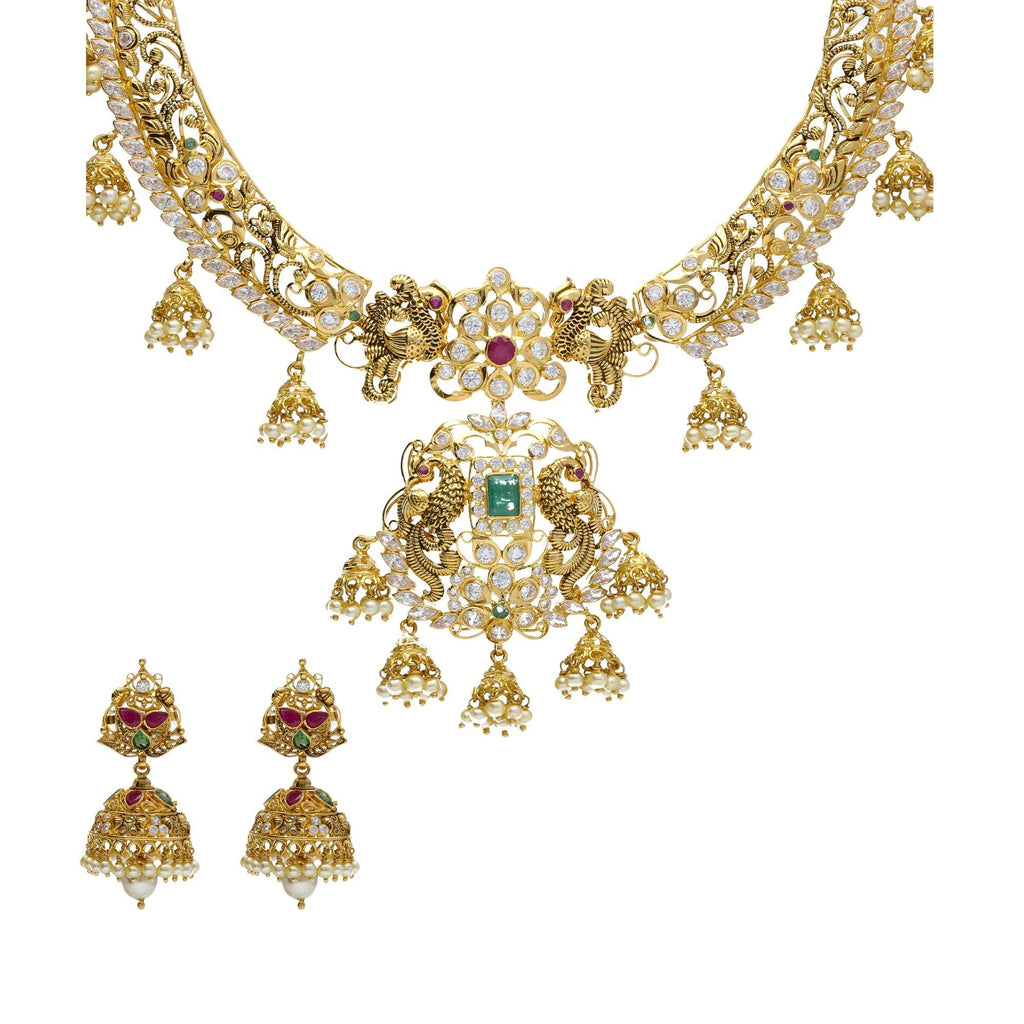 ---
Looking for elegant statement pieces to add to your wardrobe? This 22K yellow antique gold set from Virani Jewelers might be just the right accessories for you!
Crafted from exquisite 22K yellow gold with an antique finish
Accented by precious rubies, emeralds, pearls, and Pachi CZ gemstones
Jhumki charms throughout each piece
Sophisticated peacock accents add luxury
The set includes a necklace and a pair of Jhumki earrings
This 22K yellow gold set from Virani Jewelers features a gorgeous necklace that can act as a statement piece, or even contribute to a more subdued look. The necklace has elegant golden designs and wonderful emerald, ruby, Pachi CZ, and pearl accents throughout. Jhumki charms are integrated into the set to add more aspects of South Asian culture. Stunning Jhumki earrings perfectly complement the necklace in the set, and contribute to a dignified appearance overall. Be sure to explore the rest of the collection of wonderful 22K gold jewelry from Virani Jewelers. Visit us on Oak Tree Road in Iselin if you would like to try on your favorite piece!
Specifications:
Total Weight: 77.9 grams
Necklace Length: 16 inches
Necklace Width: 1.5 millimeters (min) to 9.19 millimeters (max)
Earring Length: 1.7 inches
Earring Width: 2 millimeters (min) to 19 millimeters (max)
---
---
---
---
---
---