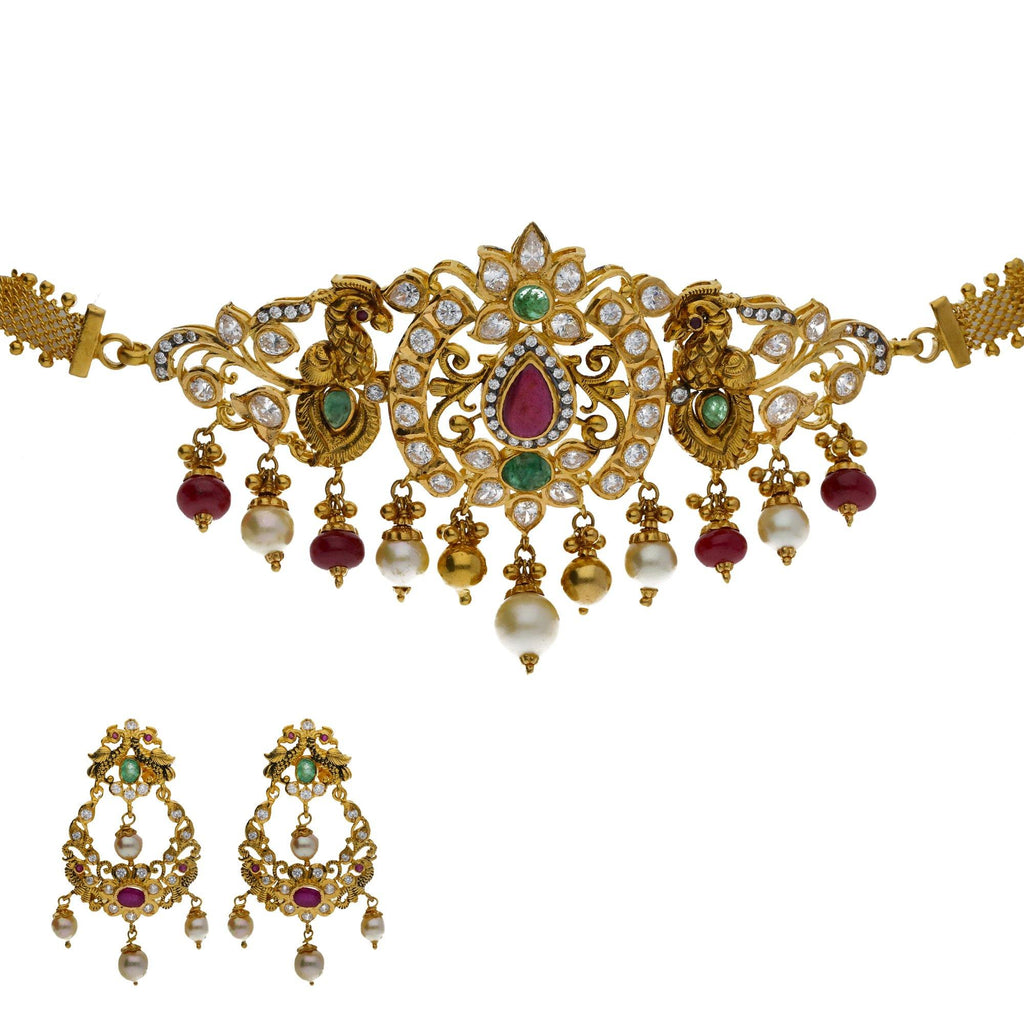 ---
Introduce golden elegance to your wardrobe with this 22K yellow gold jewelry set from Virani Jewelers!
Radiant emeralds, rubies, and Pachi CZ accents throughout
Darkly etched designs crafted from 22K yellow gold with an antique finish
Hanging pearls, rubies, and gold balls add sophistication and elegance
Set includes a 2-in-1 choker and vanki combination as well as a pair of matching Chandbali earrings
Looking for versatile jewelry that is fantastic for traditional, formal, and even casual occasions? This set from Virani Jewelers might be what you have been searching for! The set features a 2-in-1 choker and arm vanki combination, which has beautiful designs etched into the 22K yellow gold. Throughout the piece are precious gemstone accents, and a line of hanging rubies and pearls gives the choker a stunning allure. A pair of Chandbali earrings accompanies the choker in this set, and their design elegantly matches the choker necklace. Explore the rest of our collection online to discover more luxurious 22K gold jewelry!
Specifications:
Total Weight: 71.1 grams
Choker/Vanki Length: 18 inches
Choker/Vanki Width: 1.9 millimeters (min) to 8.8 millimeters (max)
Earrings Length: 1.87 inches
Earrings Width: 2 millimeters (min) to 6.8 millimeters (max)
---
---
---
---
---
---