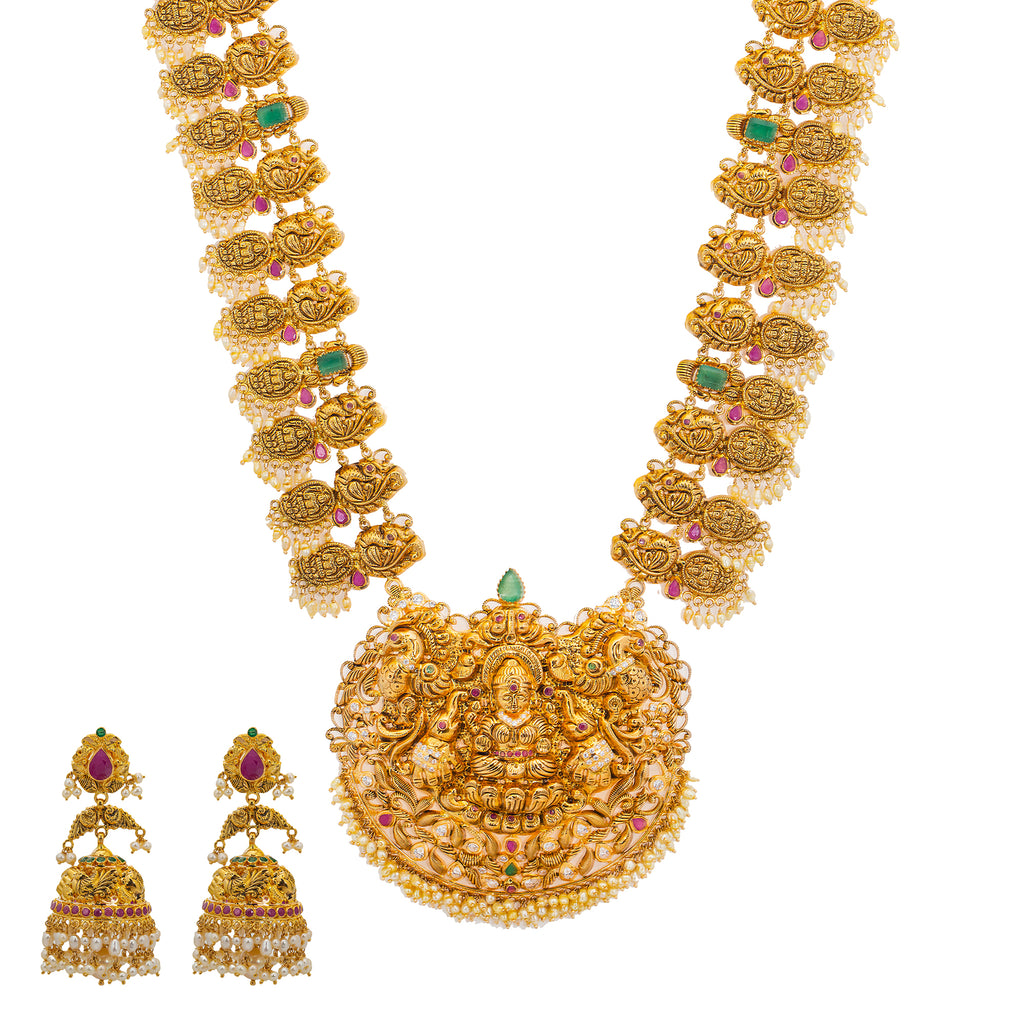 ---
This 22k yellow gold temple jewelry set from Virani is simple breathtaking. The adornments of emeralds, rubies, cz, and pearls used to decorate the engraved details of this 22k gold necklace and Jhumka earring set create a spectacular look of shimmer and richness. This set of Indian gold temple jewelry is ideal for pairing with bridal and other traditional Indian attire to show off one's cultural pride and heritage for special occasions and events.

Features
•  22k yellow gold
•  Cubic zirconia
•  Emerald
•  Engraved details
•  Pearl
•  Ruby

As a leading gold Indian jewelry store in the USA, we are proud to offer a wide selection of women's Indian gold jewelry, including this stunning 22k Indian necklace set. Shop with us for the finest Indian jewelry, and experience the beauty and elegance of our luxury designs.

Specifications:
• Minimum Necklace Width - 2 millimeters
• Maximum Necklace Width - 85 millimeters
• Necklace Length - 30 inches

• Minimum Earring Width - 2 millimeters
• Maximum Earring Width - 23 millimeters
• Earring Length - 2.5 inches

• This set has a total weight of 153.1 grams.
---
---
---
---
---
---