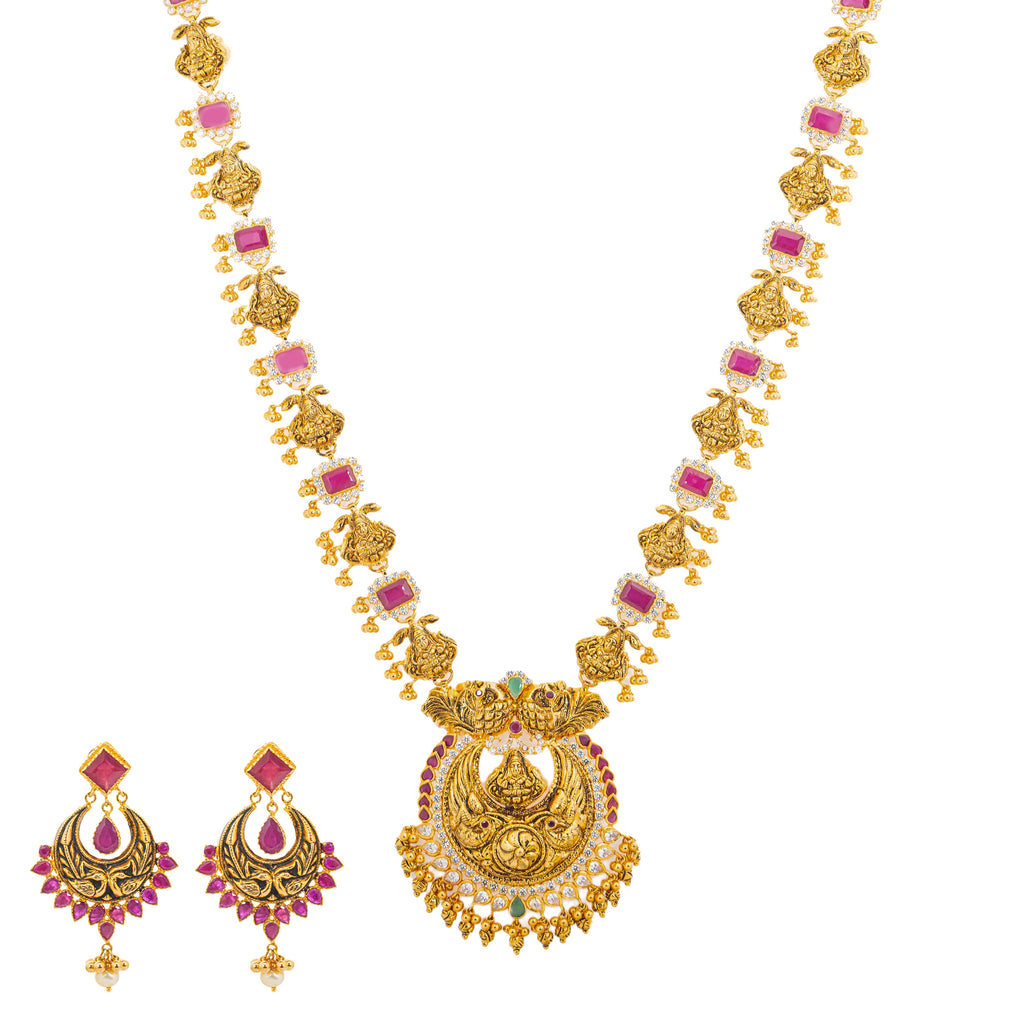 ---
This 22k gold necklace and earring pair is simply a masterpiece. The artisanal style of the chandbali earrings and gold necklace along with the vibrant rubies, gems, and pearls helps to accentuate the beauty of this gold Indian jewelry design.

Features
•  22k yellow gold
•  Cubic zirconia
•  Emerald
•  Engraved details
•  Pearl
•  Ruby

As a leading gold Indian jewelry store in the USA, we are proud to offer a wide selection of women's Indian gold jewelry, including this stunning 22k Indian necklace set. Shop with us for the finest Indian jewelry, and experience the beauty and elegance of our luxury designs.

Specifications:
• Minimum Necklace Width - 2 millimeters
• Maximum Necklace Width - 45 millimeters
• Necklace Length - 28 inches

• Minimum Earring Width - 1 millimeters
• Maximum Earring Width - 29 millimeters
• Earring Length - 2 inches

• This set has a total weight of 75.4 grams.
---
---
---
---
---
---