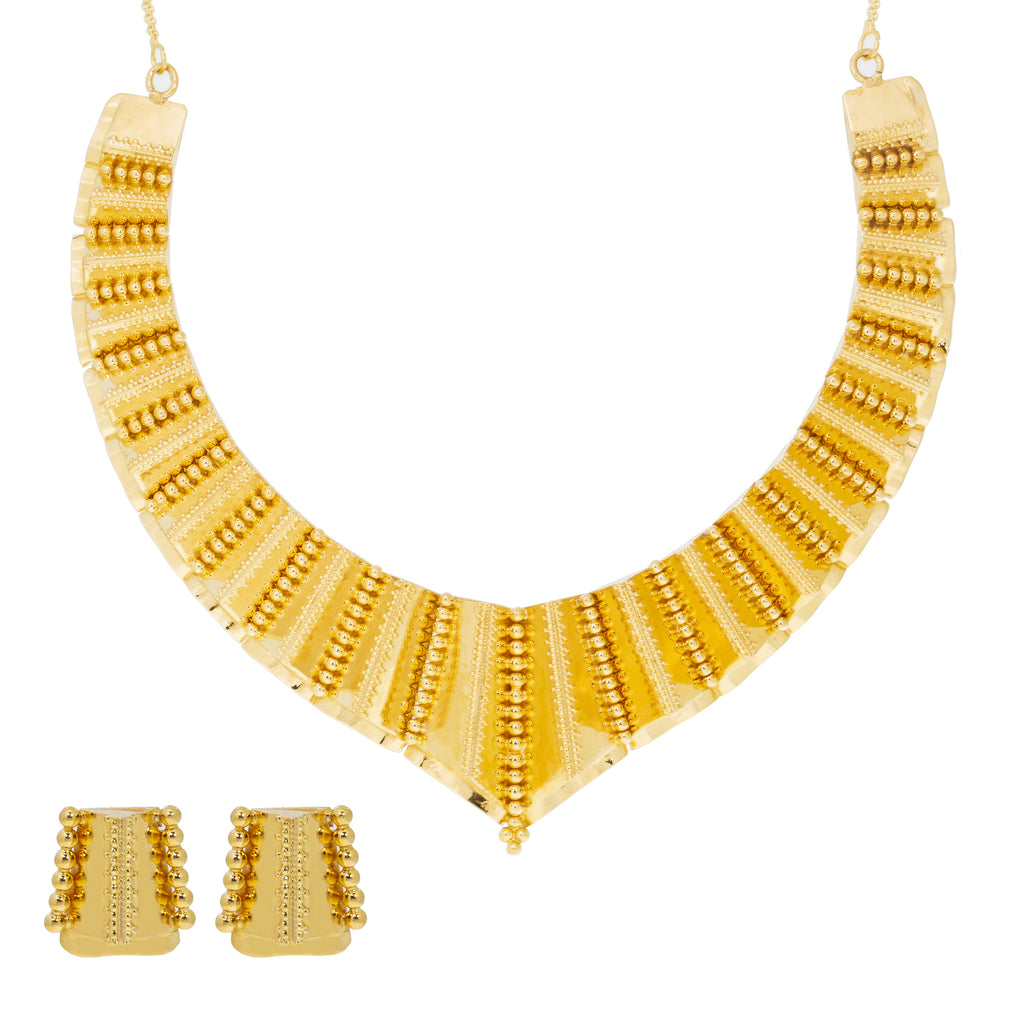 ---
This unique 22k Indian gold necklace and earring set has a powerful design create to shine and attract adoration and attention. The beautiful gold necklace and matching earrings feature unique details and exquisite beading that gives this fabolous gold jewelry set it's regal appeal. This glamourous 22k gold jewelry set weighs 67.12 grams, making it substantial and noticeable investment.

Features
• 22k yellow gold
• Beading

As a leading gold luxury jewelry store in the USA, we are proud to offer a wide selection of beautiful Indian gold jewelry, including this stunning 22k yellow gold earring and necklace set. Shop with us for the finest Indian gold jewelry, and experience the beauty and elegance of our luxury designs.

Specifications:
• Minimum Necklace Width -  3 millimeters
• Maximum Necklace Width - 38 millimeters
• Necklace Length - 18 inches

• Minimum Earring Width - 1 millimeters
• Maximum Earring Width - 14 millimeters
• Earring Length - 0.75 inch

• This set has a total weight of 67.12 grams.
---
---
---
---
---
---