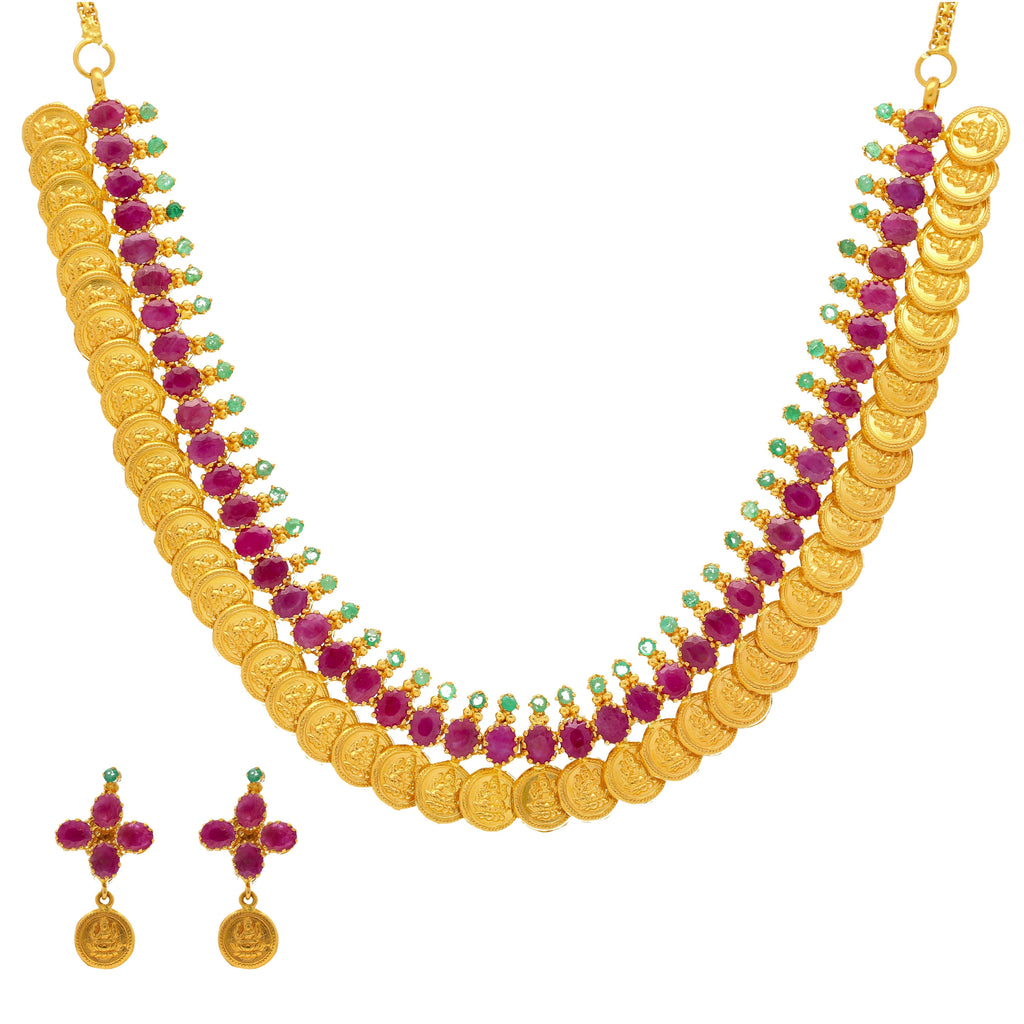 ---
Combine color and style with this festive 22K gold necklace set from Virani Jewelers!
Crafted with Virani's signature 22K gold
Embellished with precious rubies and emeralds
Designed with a hook-in-eye closure
Set includes necklace and earrings
Whether you're attending a festive party, or you simply want to add a little more color to your look, you can't go wrong with this gorgeous 22K gold necklace from Virani Jewelers! This exquisite piece features precious rubies and emeralds that not only add elegance and sophistication, but they also add a pop of color that you just can't resist. This 22K gold necklace set also comes with a pair of earrings that perfectly match the necklace without overshadowing its beauty, making this set an amazing addition to your wardrobe for any occasion.
Explore Virani's collection online to find even more amazing pieces or visit us on Oak Tree Road in Iselin!
Specifications:
Weight: 54 grams
Necklace length: 21 inches
Necklace width: 1.6 millimeters (min) to 4.6 millimeters (max)
Earring length: 1 inch
Earring width: 2.5 millimeters (min) to 4.1 millimeters (max)
---
---
---
---
---
---