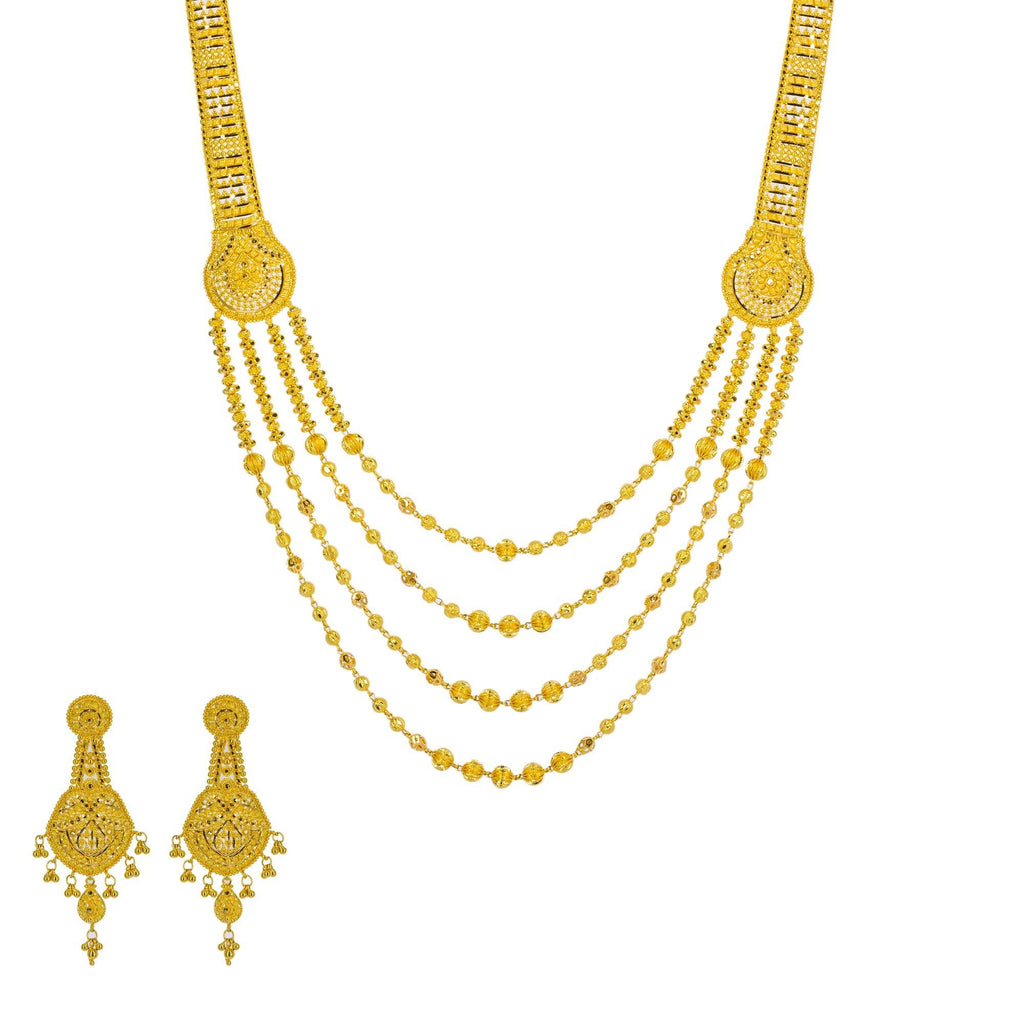 ---
Go from ordinary to extraordinary with this beautiful 22K gold necklace from Virani Jewelers!
Exquisite draping strands
Features timeless filigree designs
Easily transform your entire ensemble
Set includes necklace and a drop earrings
At Virani Jewelers, we know a thing or two about fine, artistic jewelry, and with a piece like this, you are sure to be the belle of the ball. This 22K gold necklace is a simple, yet sophisticated design that is sure to elevate your entire look. Whether you wear the necklace alone or pair it with the matching set of earrings, you will have heads turning as soon as you walk in the room.
Want to see this beautiful necklace for yourself? Visit Virani Jewelers on Oak Tree Road in Iselin to view our collection in its entirety!
Specifications:
Total gold weight: 94.3 grams
Necklace length: 36 inches
Necklace width: 1.7 millimeters (min) to 6.6 millimeters (max)
Earring length: 2.7 inches
Earring width: 1.8 millimeters (min) to 6 millimeters (max)
---
---
---
---
---
---