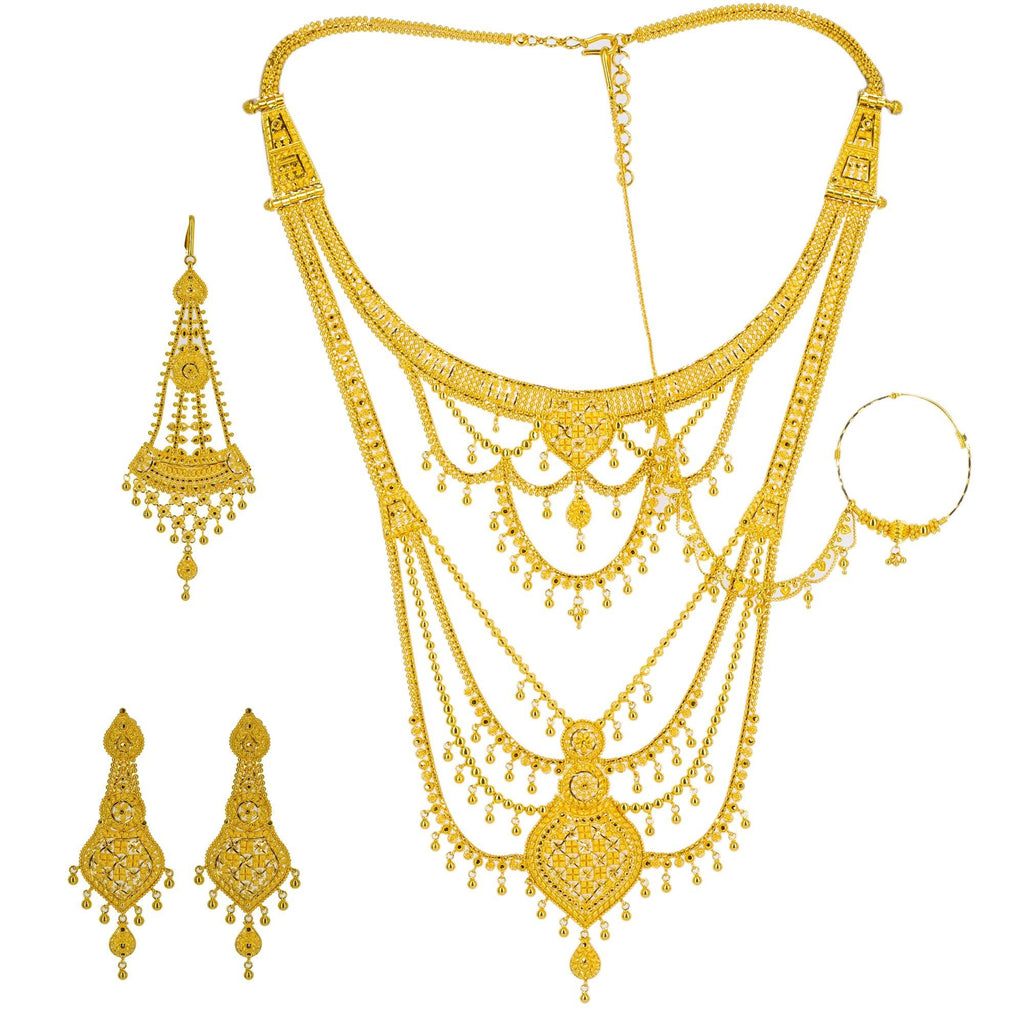 ---
Look like the most stunning person in the room with this magnificent 22K gold necklace set from Virani Jewelers!
Features royal filigree designs
Designed with a double collar draping necklace
Mad with Virani's signature 22K gold
Set includes 22K gold necklace, head tikka, Nath nose ring, and drop earrings
Whether you're getting ready for a formal event or a special occasion, it's important to look your very best. This 22K gold necklace set is the epitome of class and sophistication, and you are sure to have everyone turning their heads as soon as you walk into the room. Don't settle for anything less than the absolute best. Explore our collection to find the perfect fine, artistic jewelry for your wardrobe or visit Virani Jewelers on Oak Tree Road in Iselin to see this spectacular piece for yourself.
Specifications:
Total 22K gold weight: 144.9 grams
Necklace length: 38 inches
Necklace width: 3 millimeters (min) to 6.3 millimeters (max)
Earring length: 2.9 inches
Earring width: 1 millimeter (min) to 5 millimeters (max)
---
---
---
---
---
---