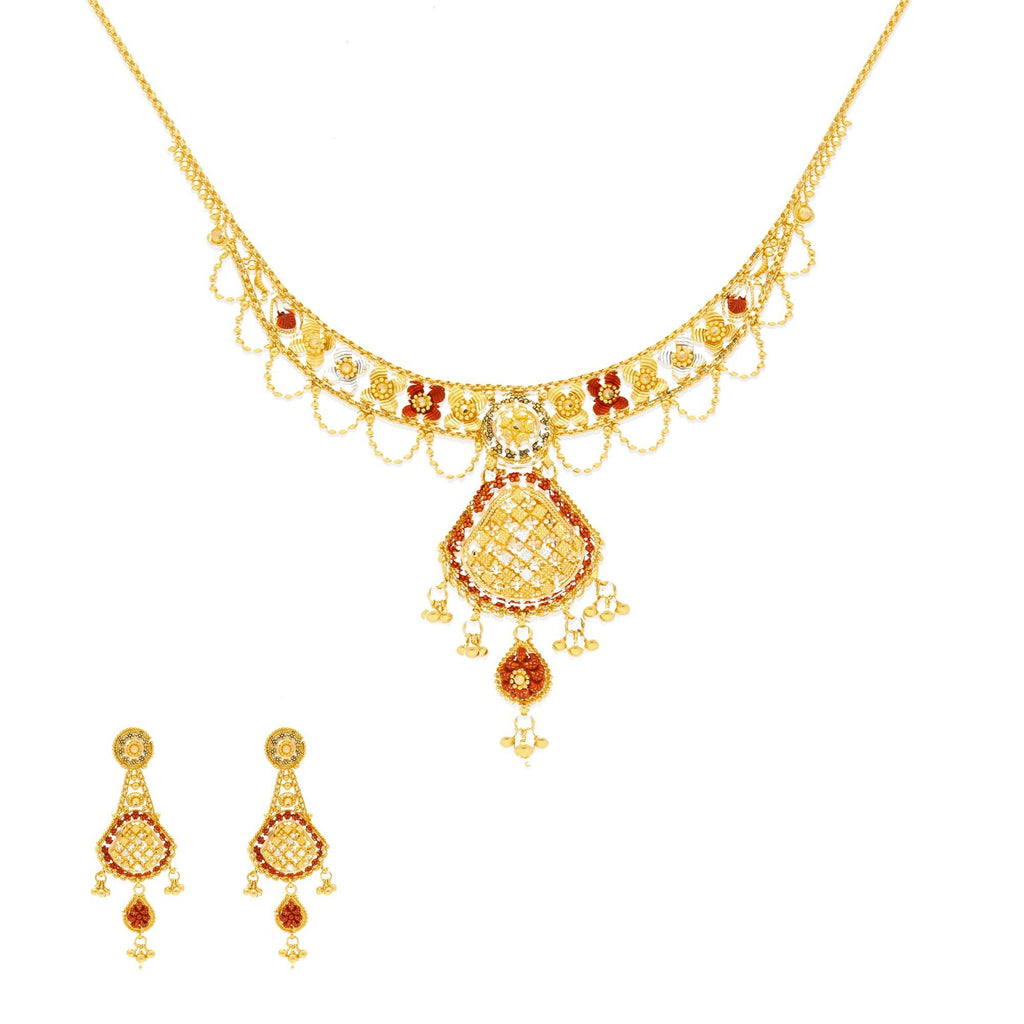 ---
Feel gorgeous and glamorous with this 22K gold necklace set from Virani Jewelers!
Features intricate designs
Made with Virani's signature 22K yellow gold
Designed with a hook-in-eye clasp
Set includes necklace and earrings
When you're getting ready for a formal event, you want to feel like the most beautiful person in the room, and the best way to accentuate your look is to add gorgeous accessories that complement your attire and help you stand apart from the crowd. At Virani Jewelers, our collection is filled with unique and stunning pieces that are sure to catch your eye, including this beautiful 22K gold necklace set. Featuring intricate designs and subtle pops of color, this amazing necklace set is sure to be the perfect addition to your repertoire.
Find this beautiful piece when you explore our collection online, or visit Virani Jewelers on Oak Tree Road in Iselin!
Specifications:
Weight: 28.5 grams
Necklace length: 18 inches
Necklace width: 10 millimeters (min) to 22 millimeters (max)
Earring length: 2.25 inches
Earring width: 7 millimeters (min) to 20 millimeters (max)
---
---
---
---
---
---
Regrettably, this unique piece is no longer available.