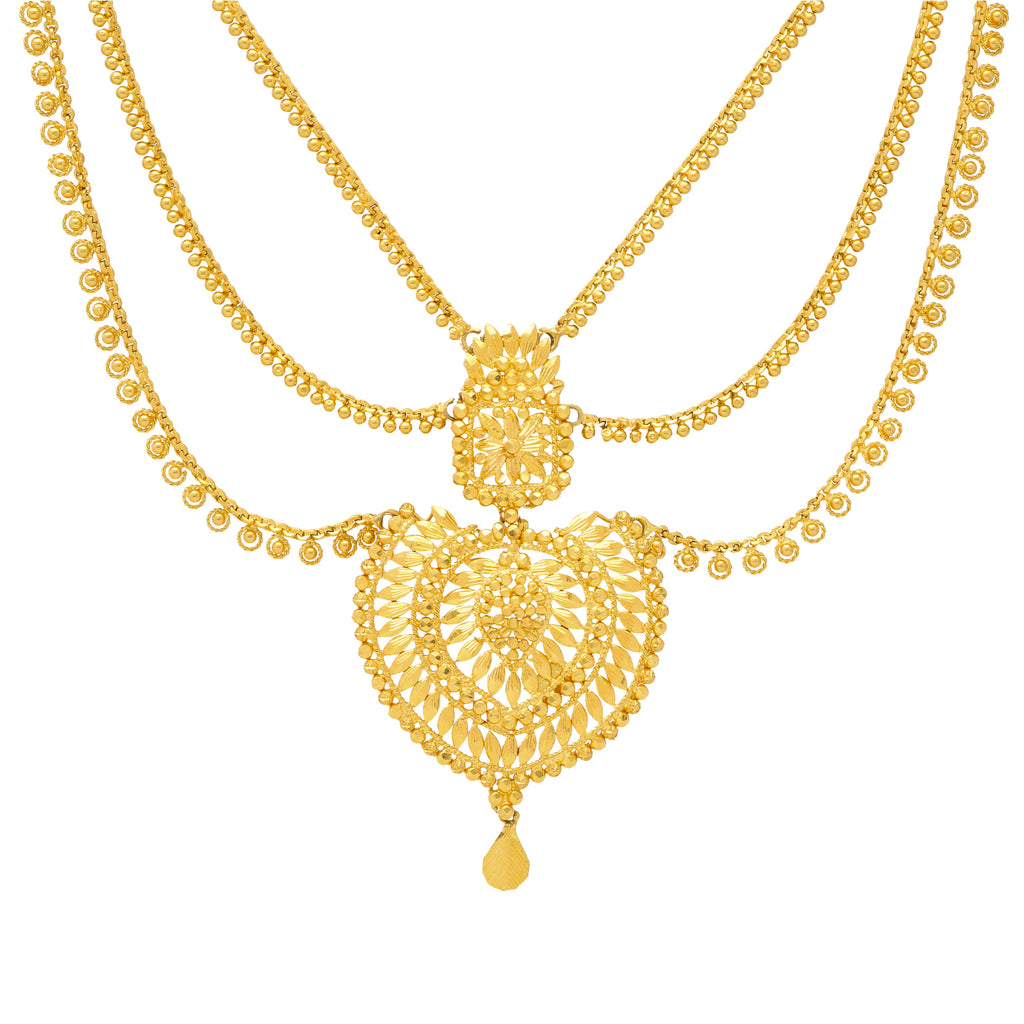 ---
Pair this dazzling 22k Indian gold jewelry set with bridal or traditional indian gowns for a radiant look of cultural elegance. The layered beauty of the 22k gold necklace is enhanced by exquisite beading and filigree work. The matching Indian gold earrings complete the look of this 22k jewelry set by adding a chic and stylish finish.

Features
• 22k yellow gold
• Filigree  
• Beading

As a leading supplier of authentic Indian gold jewelry, we are proud to offer a wide variety of exquisite 22k gold jewelry sets for bridal and other formal occasions, . Browse our website to find more gold Indian jewelry designs similar to this beautiful necklace and earrings set.

Specifications:
• Minimum Earring Width - 5 millimeters
• Maximum Earring Width - 15 millimeters
• Earring Length - 1.5 inches

• Minimum Necklace - 3 grams
• Minimum Necklace Width - 35 millimeters
• Necklace Length - 20 inches

• This jewelry set has a total weight of 52.5 grams.
---
---
---
---
---
---