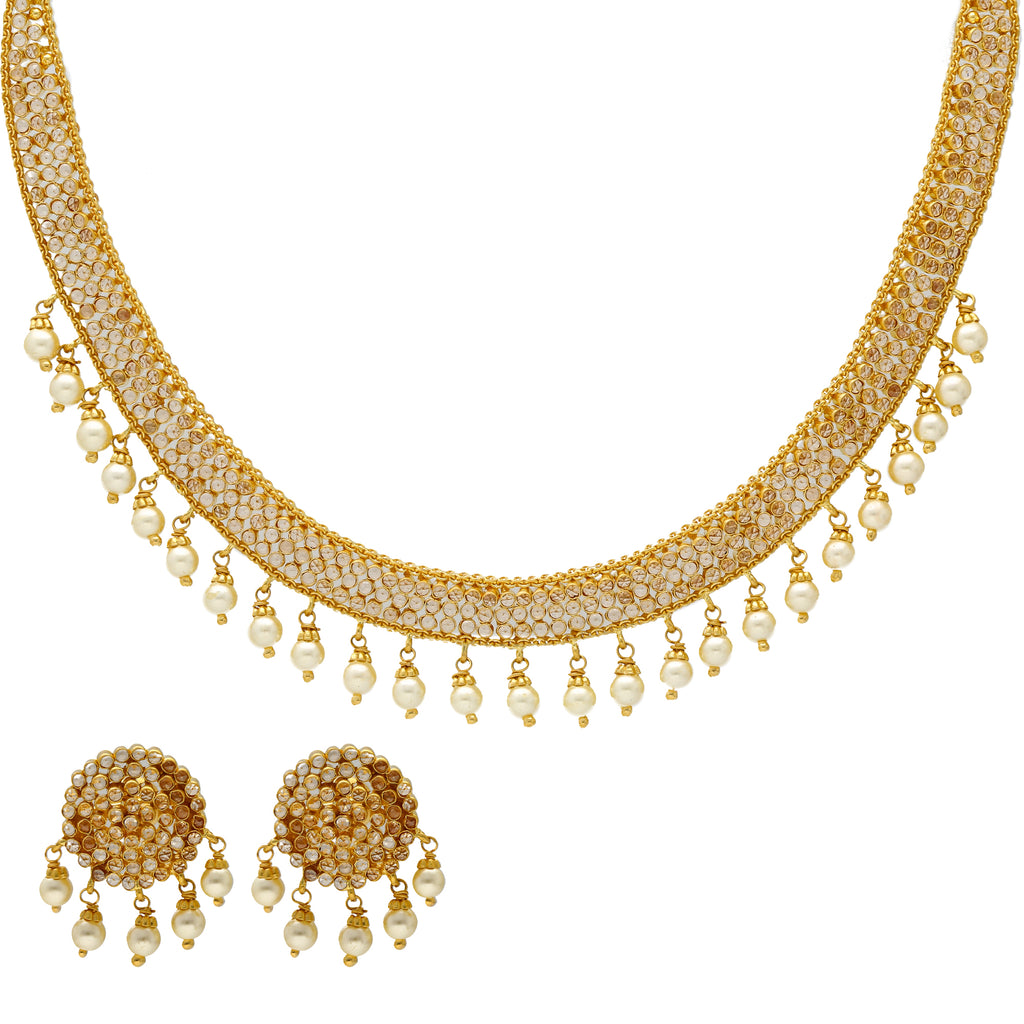 ---
This radiant 22k yellow gold and polki jewelry set has an elegant and sophisticated design any women would love. The traditional polki stones used in this magnificent Indian jewelry set for women is enhanced by a dazzling assortment of white pearls to complete the look.

Features
• 22k yellow gold
• CZ stones
• Pearls
• Filigree

Virani Jewelers bridal jewelry made from 22k gold and precious gemstones brings together the beauty and significance of Indian culture and traditions. Find more beautiful 22k gold Indian bridal jewelry like this polki jewelry set on our website.

Specifications:
• Minimum Necklace Width - 8 millimeters
• Maximum Necklace Width - 15 millimeters
• Necklace Length - 14 inches

• Minimum Earring Width - 2 millimeters
• Maximum Earring Width - 17 millimeters
• Earring Length - 1.25 inches

• This set has a total weight of 56.9 grams.
---
---
---
---
---
---