An Understated Luxury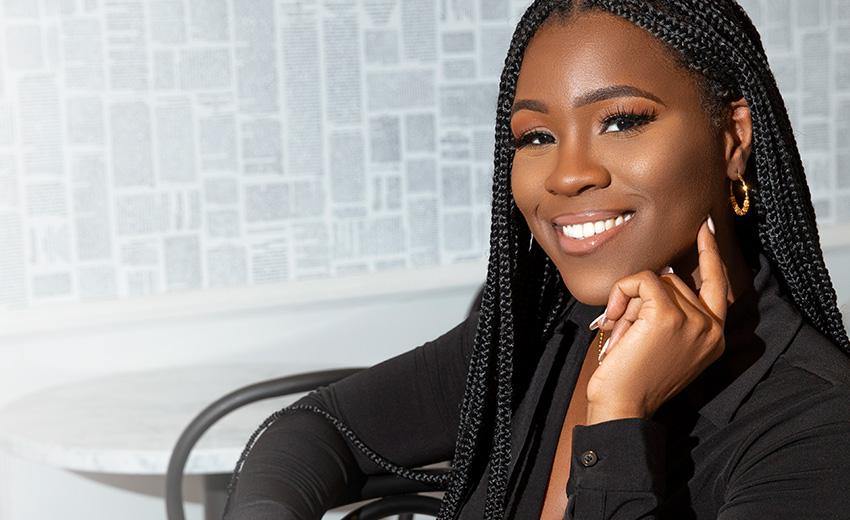 Here at Virani, spring has already arrived. Although the last bits of snow have not yet melted and we have not yet traded in our wool scarves for light jackets, we are already bringing in the warmer season with our freshly revived and eloquently curated Minimalist Jewelry Collection for everyday wear. This collection includes versatile 22K gold jewelry for both men and women, including gold hoop earrings, Cuban link chains, and stackable gold rings. With these subdued designs, we're diving into endless options of how to make big statements with subtle, luxury 22K gold jewelry. Sitting with the Director of Business Development and Operations, Judith Sully, we get an inside look on the think-tank behind this long-awaited collection.
Virani Jewelers - Tell us where the inspiration for a "Minimalist Jewelry Collection" came from and why it is important to launch now?
Judith Sully - It comes from the saying that "less is more." Everyday minimal pieces, such as gold chains, bracelets, and hoop earrings, are a huge trend for all generational markets because these pieces are simple enough to be worn everyday. Minimal pieces are not overpowering, and because of that, we see how they can transition from work to play. I think now is the best time to launch this collection because we will be fulfilling a need, especially amongst our millennial market.
VJ - Take us through the selection process for the featured pieces.
JS - The selection process was very detailed. We only select jewelry made from the finest 22K gold. We then source pieces from all over the world that are both affordable and practical for everyday wear. Selecting the right designs was a huge part of this process especially because a majority of our jewelry pieces cater to the South Asian market, with demands for more statement pieces with more extravagant designs. So we really had to consider current market trends and behaviors to make the best selections.
VJ - Who is the targeted audience and do they have any influence on the pieces you've chosen?
JS - The working millennial market is certainly our target audience here and they are the driving force behind how we've curated this final collection. We had to closely observe the buying trends and shopping behaviors of this market to determine what would best suit their tastes and fulfill their demands when it came to luxury jewelry and how they accessorize their looks overall.  
VJ - What are some of your  personal favorites? 
JS - Naturally, I am a sucker for gold hoops. That is my everyday go-to accessory. Aside from that, it would have to be a gold chain. I love how versatile a chain can be. You can dress it up or down and it works either way. 
VJ - What is your response to those who feel that it's best to go "bigger and bolder" to make a statement? 
JS - I think making a statement is more related to the overall composition of the outfit versus just going "bigger and bolder" which can simply be one of many facets of making a statement. To me, it's more about how the pieces are paired and put together for a flawless final look. 
VJ - What advice for styling/wardrobing do you have for those purchasing these pieces?
JS - Have fun, mix and match, and layer. These pieces are practical and selected specifically for everyday wear. You want to wear your hoops with sweat suits and sneakers? Go ahead. If you're more into wearing them for work, then they will transition flawlessly for that environment as well. There truly is no right or wrong here.
These specially selected 22K gold pieces are now available for you to wear with your casual attire, structured work wear, and even sophisticated formal ensembles. We invite you to explore and shop our Minimalist Jewelry Collection directly from our newly shoppable lookbook. Be sure to subscribe for our email notifications to be among the first to receive new blog post alerts, new 22K gold jewelry arrivals, and exclusive promotions. Here's to an indulging shopping experience and welcome to our family.
Esther S. 
Senior Copywriter
---