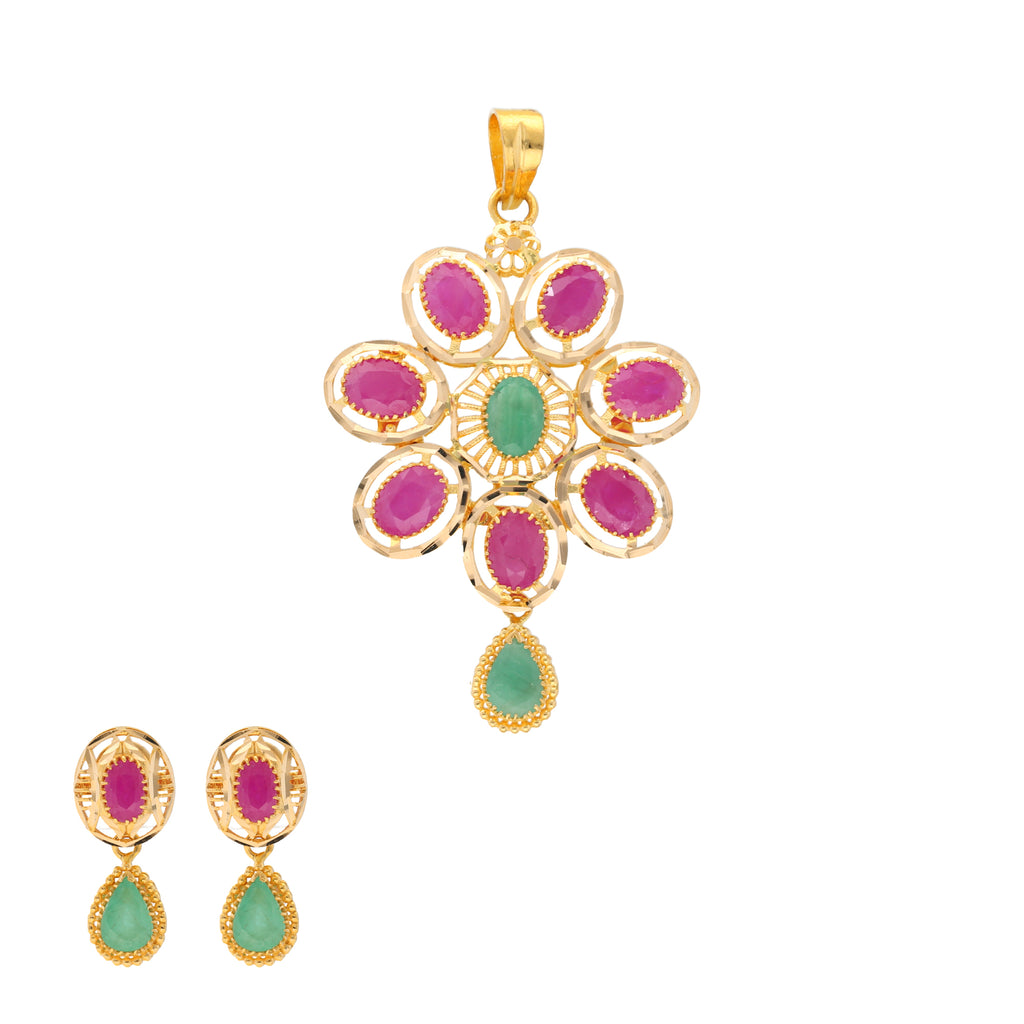 ---
Revel in the elegance of this captivating 22k Indian gold pendant and earring set by Virani Jewelers.

Meticulously crafted with Indian gold, each piece showcases intricate details capturing the essence of the culture and traditional of Indian jewelry making. The emerald and ruby gemstones add a brilliant sparkle, making this gold jewelry set a statement of opulence and grace.

Whether you wear it for a festival or as a cherished keepsake, these 22k gold adornments symbolize the beauty of Indian gold jewelry timeless allure.

Features
•  22k yellow gold
•  Emeralds
•  Ruby

Specifications:
• Minimum Earring Width - 1.5 millimeters
• Maximum Earring Width - 9.5 millimeters
• Earring Length - 0.8 inch

• Minimum Pendant Width - 2 millimeters
• Maximum Pendant Width - 33.75 millimeters
• Pendant Length - 2.25 inches

• This pendant and earring set has a total weight of 14.3 grams.
---
---
---
---
---
---