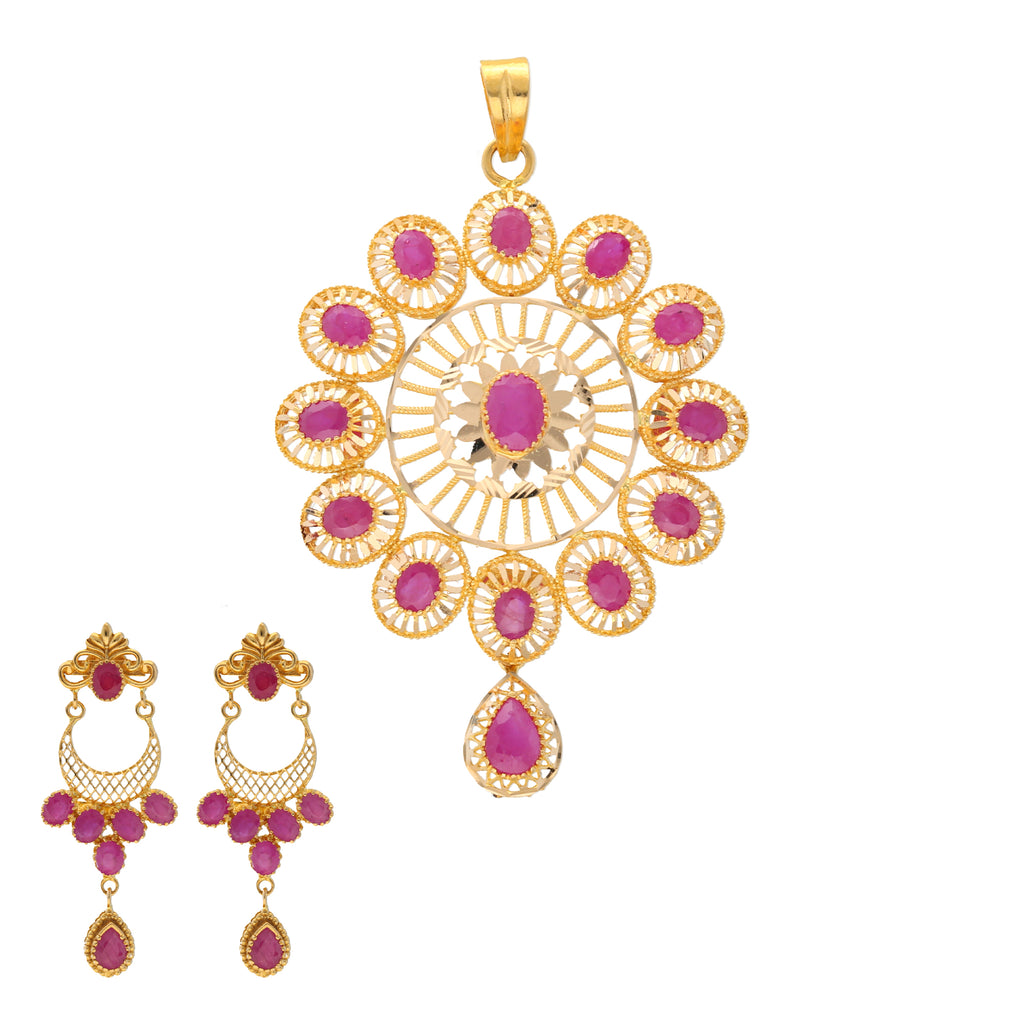 ---
Embrace the divine allure of this 22k gold pendant and earring set, a tribute to Indian gold jewelry magnificence.

The intricate depictions of revered deities are complemented by brilliant gemstones, creating a captivating ensemble. This set resonates with tradition and culture, making it a cherished symbol of sophistication and elegance.

Whether you wear it for festive celebrations or special occasions, this Indian gold jewelry set will be a precious symbol of your refined tastes.

Features
•  22k yellow gold
•  Ruby

Specifications:
• Minimum Earring Width - 1.5 millimeters
• Maximum Earring Width - 16.15 millimeters
• Earring Length - 1.5 inches

• Minimum Pendant Width - 2 millimeters
• Maximum Pendant Width - 42 millimeters
• Pendant Length - 2.75 inches

• This pendant and earring set has a total weight of 20.5 grams.
---
---
---
---
---
---