Investing and Selling 22K Gold Assets with Virani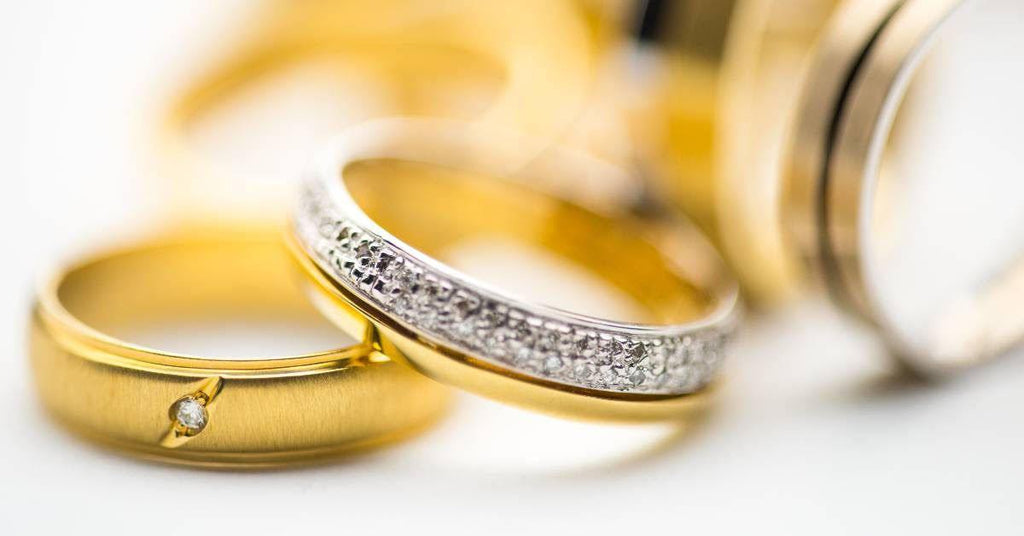 In times of economic uncertainty, such as the current global pandemic, investors have been known to turn to gold as a safety net for their financial security. Gold is an alternative currency, and it is the only currency that has the ability to withstand an economic collapse. The impact Covid-19 continues to have on the US dollar has driven the price of gold to an all-time high. While many smart investors have been clamoring to get their hands on gold while it is still a viable option, others are taking advantage of the sharp increase in gold prices by selling their gold stocks for high profits. However, not everyone is savvy at trading or knowledgeable of the ins and outs of the gold market in order to secure their financial interest. 
For those who are unable to trade gold stocks, there is still a way to invest in gold. Buying and selling gold jewelry has always been an easy alternative for anyone looking to get their hands in the gold industry. When you purchase gold jewelry, you're investing in a physical asset that never loses its value. At Virani Jewelers, not only do we retail exquisite pieces of 22K gold jewelry, we also employ buyers who are experts in the gold trade at our New Jersey locations. If you're serious about investing in gold assets, you'll want to be certain that you purchase gold jewelry with the highest possible purity, such as our 22k gold jewelry. 
Virani Jewelers carries one of the finest collections of Indian gold jewelry online. Any Virani Jewelers design made with solid 22k gold is the perfect piece to start or add to your gold assets acquisition. Here are three examples of solid 22K gold jewelry from our newest collection that would make great assets and investments:
Gold Stud Earrings
If you're concerned about financial security, purchasing a pair of solid 22k gold earrings during an economic downturn is never a bad idea. It's no secret that women from all walks of life and cultures wear earrings — they are an essential piece of jewelry for daily wear and special occasions. Opting for a simple, elegant style of earring that flatters women of all ages is wisest when selecting jewelry for asset purposes. Our 22K Yellow Gold Oval Shaped Stud Earrings are a stunning and affordable pair of Indian gold earrings to begin your jewelry collection. These stud earrings are highly favored amongst our customers because of their minimalism and modest femininity. The 22K Yellow Gold Oval Shaped earrings from Virani are appropriate for both young girls and mature women. 
Gold Bangles
Authentic Indian gold bangles are some of the most sought after and popular gold jewelry items in the world. Much like earrings, women everywhere wear gold bangles for a variety of occasions; this is what makes them excellent asset purchases. Solid gold bangles have a high durability that allows them to remain untarnished for a significant amount of time, and our beautiful 22K Yellow Gold Adequate Bangles Set will make a uniquely stylish gold jewelry investment. These 22k gold bangles are made from both yellow and white gold with a one-of-a-kind design that looks amazing when dressed up or down.
Cuban Link Chains
Any 22k gold chain would make a great purchase for someone looking to invest in gold jewelry, but the popularity of 22k gold cuban link chains are what makes these pieces worthwhile investments. The 22K Yellow Gold Long Chain W/ Flat Wheat Link from Virani Jewelers is everything a good jewelry investment is built upon, making it a vital addition to any asset jewelry collection. When styled correctly, this cuban link chain compliments casual wear, business attire, and even more formal looks. It is a timeless and stylish Indian gold chain that comes in both 20-inch and 22-inch lengths. The simple and chic design is extremely versatile and unisex, which gives this chain its univeral appeal and notariety. 
Explore Virani's unique collection of 22K gold jewelry to start your collection of gold assets today!
---