A Celebration of Women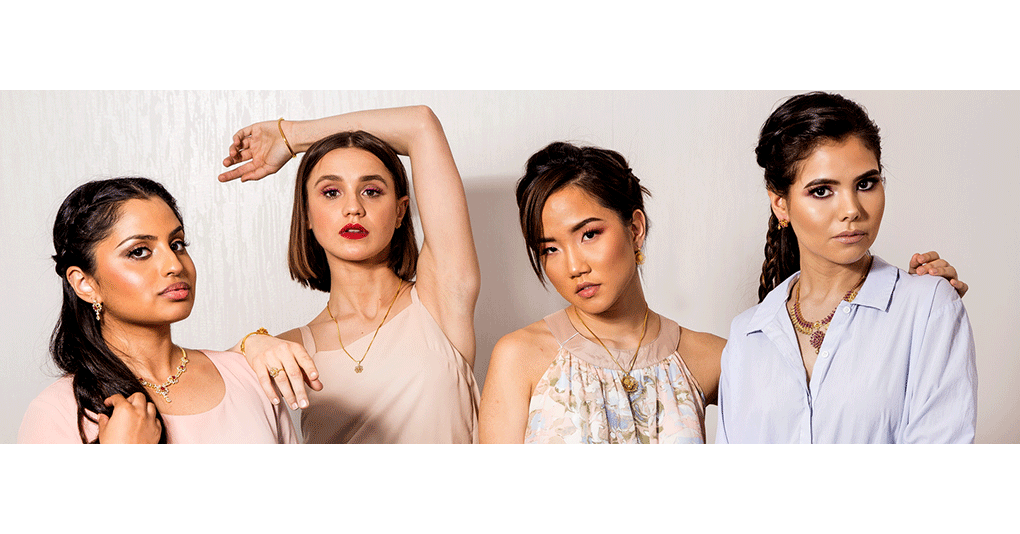 A Letter From Virani Jewelers:
The gracefulness of women inspires a significant portion of Virani Jewelers' fine 22K gold jewelry designs. In honor of International Women's day and Women's History Month as a whole, we stand in celebration of phenomenal women throughout history. From a worldwide perspective, we acknowledge the undeniable truth that women continue to set trends and break molds at historic proportions.
Virani Jewelers celebrates great mathematicians like Katherine Johnson who calculated flight trajectories for Nasa's Project Mercury. We celebrate saber fencer Ibtihaj Muhammed who became the first Muslim American to wear an hijab while competing in the 2016 Olympics. Shining a light on our beloved India, we look back to the early 1900s where political activist and poet Sarojini Naidu became a prominent figure in India's women's emancipation, civil rights movements, and the struggle for independence from colonial rule. We then fast forward to the 91st Oscars to give a standing ovation for the awarded Best Documentary Short, "Period. End of Sentence." that sheds light on the small group of women in Hamur, India leading a quiet sexual revolution against the stigma of female menstruation and its continued negative effects, particularly for school girls.
We then arrive to this very day to celebrate exemplary women like you, who wake up each day to take on and conquer present challenges with a classic spirit of boldness and fervor. From nourishing families to performing complicated surgeries and even standing in the line of fire in the defense of innocent civilians, you do it like no other. And knowing your unique style, we are sure that your choice of adornment will always be the finest 22K gold jewelry designs from Virani's exclusive collections. Because, why not?
In essence of your daily accomplishments and the historic achievements of our female predecessors, Virani Jewelers stands to celebrate all things women...always.
Esther S.
Senior Copywriter
---